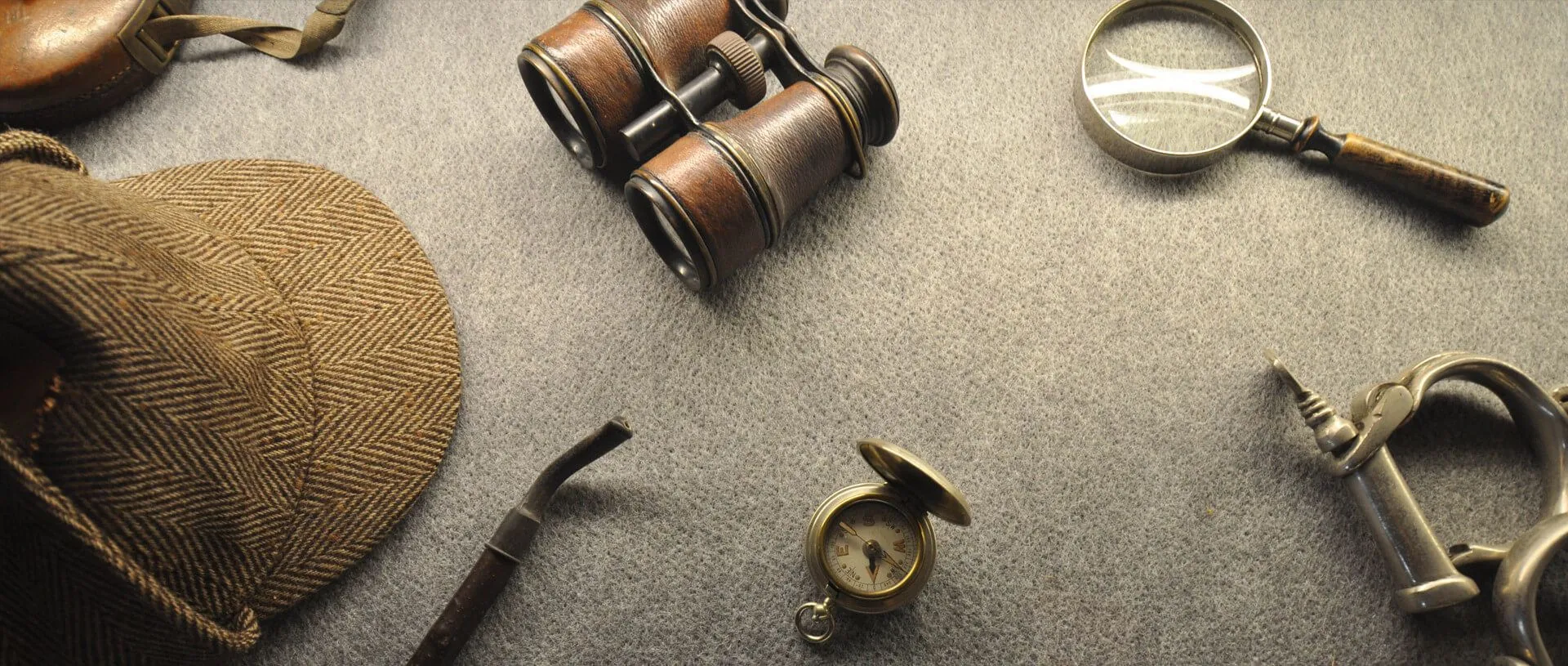 Sherlock
Familjevänligt • Next Gen Live Escape Room

Du har blivit kallad till ett möte i en mörk gränd mitt i London. Väl framme så möter du Dr. John Watson, Sherlock Holmes assistent. Under tiden Holmes jobbade med polisen så hamnade ha längst upp på listan av misstänkta.

Han sitter nu i fängelse och väntar på att Watson samlar er. Ni har en timme på er innan polisen upptäcker er på 221/b Baker Street - och ännu värre - Sherlock hängs. Skynda er!
Escape Room Difficulty:
Expert
Complex puzzles and mind-bending riddles test the bold. Designed for large groups, true escape room enthusiasts and puzzle-lovers who are up for a challenge!
For 2-8 Players
Från 10 år
Speltid: 60 minuter
Tillgänglig för handikappade