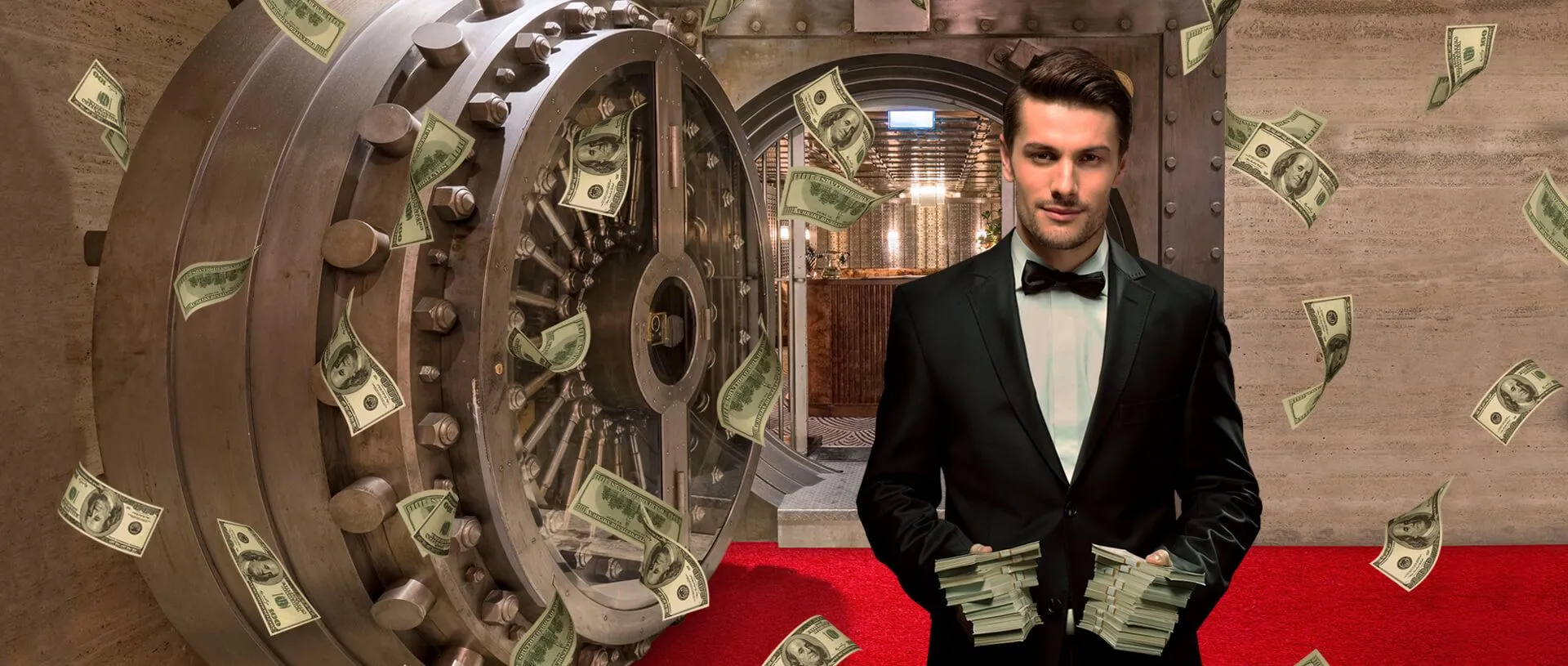 Casino Heist
Family Friendly • Next Gen Live Escape Room

Hey, you. Yes, you. I've got a question for you:

How'd you like to leave this town loaded with cash like a high roller?

I see that got your attention. My name is Mr. Martini—not my choice of alias, you understand; I'm more of a gimlet man myself, but I digress. I'm the world's most successful thief. Oh, you've never heard of me? Of course you haven't. I've never been caught.
Now listen carefully, because I have a proposition for you. I've been planning the perfect operation—breaking into the vault of the Venetian Hotel Casino. Unfortunately, I'm short on team members, so I need your help to make this happen.

It won't be easy. The door to the vault is hidden somewhere in the manager's office. There are secret doors to locate, codes to crack, and there may even be a laser maze involved. Then, when you get past all of that, you'll still have to blow the door on the vault.

You'll have to get in and out in 45 minutes. Think you've got what it takes?
Casino Heist and The Morning After were designed with a similar gameplay in mind. For an optimal experience, we don't recommend playing these games back to back.
Escape Room Difficulty:
Medium
The road to success and the road to failure are almost exactly the same. Does your group have what it takes to escape?
For 2-7 Players
From age: 8
Game duration: 45 minutes
Accessible to people with disabilities