"We Are a Family" – Interview with Indestroom's Alex Girshfield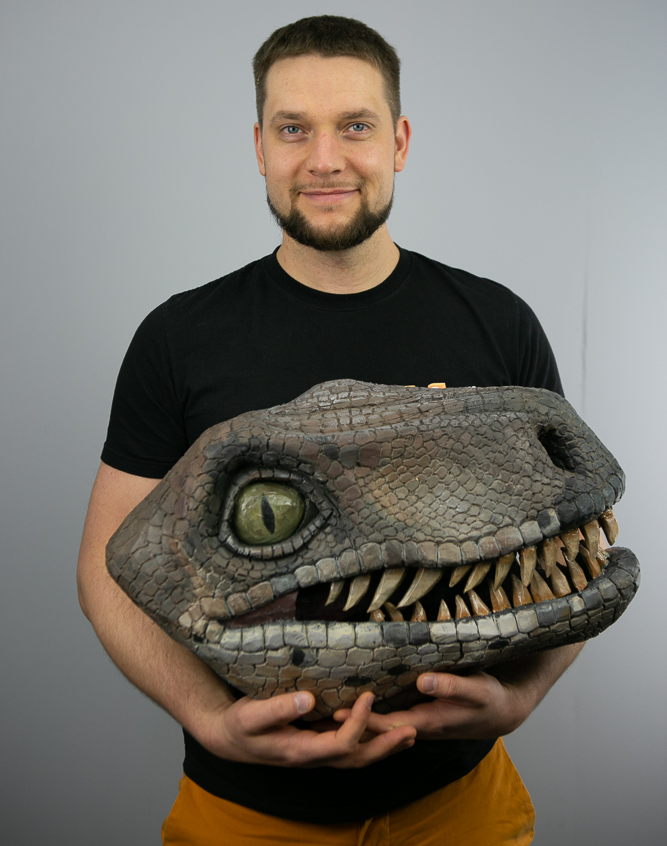 Alex Girshfeld is the owner of Indestroom, the largest escape room producer in the world—and one of PanIQ Room's newest partners. An escape room enthusiast and industry expert since 2014, Alex is the brains behind the business, creator-in-chief of Indestroom's supremely thrilling (and extremely profitable) escape games.
Do you remember your very first escape room experience?
Of course! As if it was yesterday. It was in Moscow about 10 years ago – an escape room called "Hospital" from Claustrophobia. I remember every single detail.
The funniest thing is, our team didn't escape from the room. That's probably what inspired me to start my own escape room business. I really love challenges, but I hate losing!
Since then, how many escape rooms have you played?
I haven't kept count, to be honest; maybe around 300. But I can confidently say that I've built a lot more Escape Rooms than I've played.
Wow! Is it still possible for an escape room to surprise you?
It's really hard to surprise me! The only thing that would impress me in an escape room is full immersiveness. When you enter and feel that you're in a completely different place; where everything from the overall atmosphere to tiny details involves you in the game flow. Not many escape rooms provide this feeling to the players, unfortunately.
Another thing that sticks in my mind after playing an escape game: its WOW-effects [game elements and special effects designed to astonish and delight players]. They make the escape room special, which is what you'll always remember. For example, I'll never forget the "Dome" game in the Netherlands, which has absolutely remarkable wow-effects. We implement wow-effects to every room we build.
How did you earn your first paycheck with escape rooms?
After I played my very first escape room, I couldn't sleep, because I wanted to open my own venue! That's how our company TruExit was born. It was still early days in the escape room industry, so building was cheap, and it was easy to attract players. We began earning money very quickly. The payback period was extremely short – around 1-2 months!
We then opened five rooms at a single location, which was very successful. But during this time, we also realized escape rooms require improvements, repairs, and ongoing service. It was hard to find subcontractors for that purpose. As a result, we decided to open our own production company: Indestroom. At that stage, we never imagined Indestroom would grow into a well-known international brand, and my pride and passion.
"Well-known" is an understatement – Indestroom is the biggest escape room manufacturing brand in the world! Do you know how many escape rooms you've built by now?
I do! Since the very beginning we've built almost 1000 Escape Rooms!
It's a huge number, especially when you realize that every project is unique. The more rooms we build, the better they are. If any weaknesses are revealed through players or owner reviews, we refine the game accordingly. That means we improve with each and every game that is made.
So "1000 rooms built" is more than a number. It's all the experience built as well – which means a lot.
Which is your favorite Indestroom room/project?
It may sound cliché, but I love each and every project I've built. Every escape room is special because we customize the games to the clients' needs and make so many adjustments..
However, I must say that what I love the most is creating a brand new game. I personally take part in the process of creation to make sure it turns into a masterpiece.
Being passionate about my job also has a few negatives. For one… my team hates me when I constantly ask to redo something – because a game isn't released until I am 100% satisfied.
Why did you relocate most of your company's production to Hungary?
I always wanted my company to be a European company, because we have so many European clients. Being closer to them makes many processes a lot easier.
Our merger with PanIQ Room – one of the largest escape room franchises – paved the way for an incredible opportunity and journey. The head office of PanIQ Room is located in Hungary.
As a Russian, have you found it more difficult to do business in recent times?
The attitude towards Russian people is not really good nowadays. Thankfully, most of my clients don't see me as Russian or German; they see me as a human, and value my expertise and professionalism.
Plus, Indestroom has a multi-national team from all over the world! We have employees from Russia, Ukraine, Hungary, Germany, and South Africa. We are a family. No matter where we are from.
You also moved your family (wife and two kids) to Budapest. Was it challenging?
It was much easier than I expected. My family adapted very quickly. It has been almost a year since we moved to Budapest and it already feels like home.
Why did you choose Hungary? How do you like it over here so far?
The main reason, as I mentioned before, was the merger with PanIQ Room and being closer to my dear business partner, Akos Gabossy [Founder and CEO of PanIQ Room].
But really, I like Hungary. It's a great country with a soft climate, friendly people, and amazing architecture. The only thing that blows my mind is Hungarian language. It is extremely difficult! Impossible, I would say.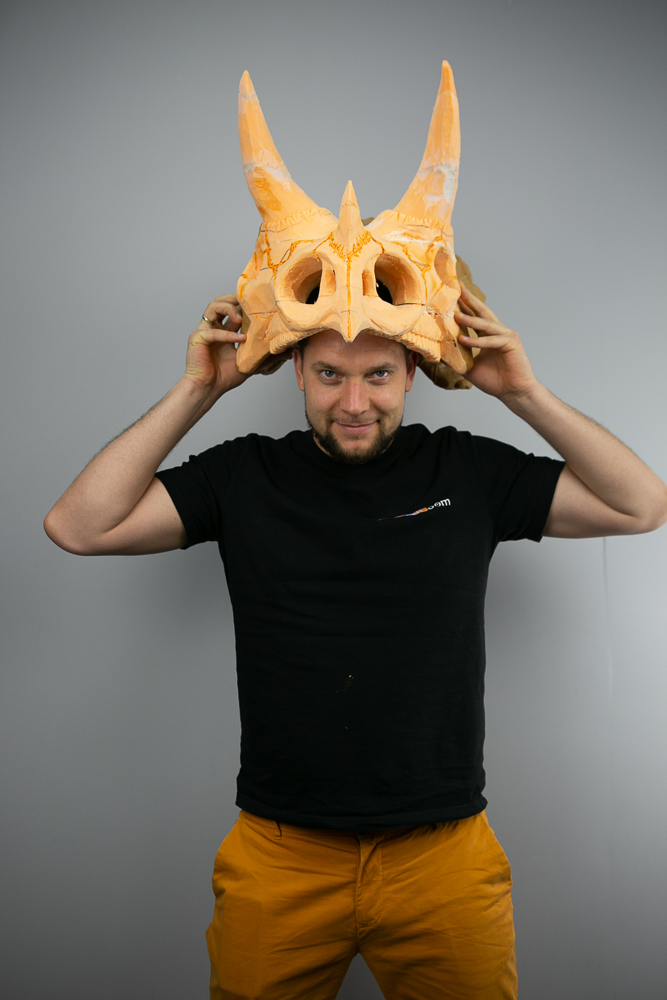 Nem olyan nehéz! So who is your favorite client?
Truthfully, I don't have a favorite client – I love each and every one of them. But I DO have a favorite partner!
What do you think about the future of the escape room industry?
Well, I can't tell the future. But I can give you facts and point out the following trends:
TECHNOLOGY AND HIGH QUALITY. Low-cost rooms with paper hints and padlocks are fast disappearing from the market. Now is the time for high-tech, expensive equipment and full immersiveness.
HIGH PASSABILITY. Currently, around 4-6 players pass through one escape room per hour, in an area of 40-50 square meters (~430-540 square feet). In the near future, I assume the passability will increase to 10-15 players. With approximately the same budget for construction, this means the payback period will be much shorter and the revenue higher. A little spoiler: we are already working on such a project!
"EDUTAINMENT". Learning through entertainment is the biggest trend of the new generation. Escape rooms with educational elements have huge potential, and will be in high demand for children, students, museums, themed corporate team buildings, and other educational projects.
Of course, escape room market trends also depend on the location. In some countries, horror is the biggest trend. In others, family or educational games dominate. While each local market will maintain its own characteristics, the industry itself will continue its long-term growth.
What do you think about Indestroom's future?
The future is bright and we will continue to grow! As one of my clients from Saudi Arabia said recently, "the sky is the limit." There are no limitations to growth. I expect to expand the product line by introducing new formats of entertainment, which are already in the creation process.
We develop and expand every year, and 2022 was very fruitful: we launched the Hungarian factory and merged with the largest franchise chain. Together with PanIQ Room, we can move mountains!
We're looking forward to it!