The Best Escape Rooms Around the World Part #2
We're back with another round of the world's very best escape rooms! These fully immersive escape game adventures span the planet, from Melbourne to Barcelona, Los Angeles to Dubai. Some of our choices are family-friendly. Other escape rooms are a bit more intense. A couple might have you leaving the light on at night… but it's all part of the fun, right? Happy escaping!
1, The Curium Experience – Melbourne, Australia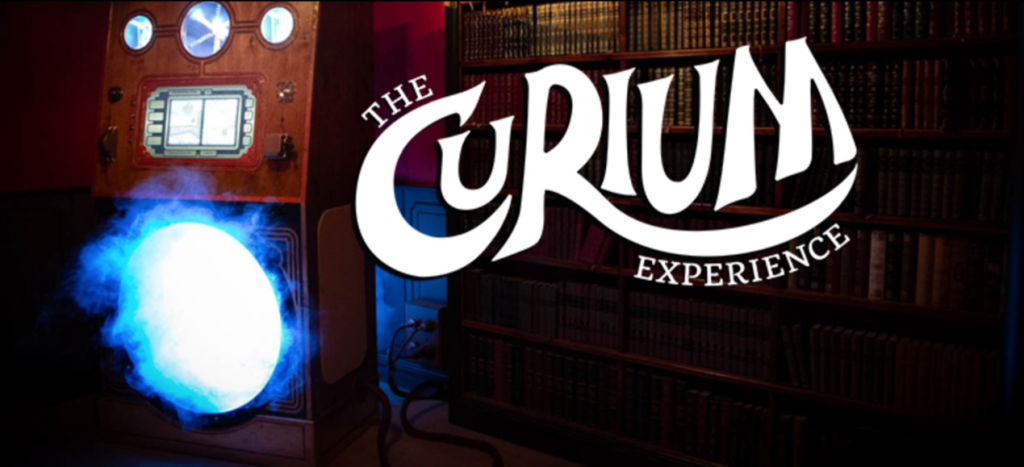 With so many escape rooms worldwide, it can be difficult to stand out; but the Curium Experience is genuinely unique. In "Melbourne's most epic escape room", the enigmatic Curium Society has opened its secret chambers to new recruits – namely, you and your teammates. Players investigate mysteries, crack codes, and decipher clues in several state-of-the-art experiences that emphasize tasks over typical puzzles. From ancient temples to high-tech laboratories, each escape game is meticulously designed to transport players to another world. Whether you're a seasoned escape room aficionado or new to the game, The Curium Experience is a perfect fit for any fan of the strange and unusual.
2, Cartel Crackdown – PanIQ Room – Austin, USA
Watch out – this one's explosive! For an ultra-intense, action-packed escape room adventure, look no further than Cartel Crackdown at PanIQ Room Austin. In this escape game, players are members of a special force tasked with bringing down a notorious drug cartel. You've made it into their sinister laboratory, and have 60 minutes to gather enough evidence to put them behind bars. Hurry up! With its intricate puzzles and high-stakes storyline, this escape room is not for the faint of heart. But fear not, as you'll have the help of your team and the expert guidance of the PanIQ Room staff. Until the cartel returns, that is…
3, The Vault – Sherlocked – Amsterdam, Netherlands
Free your inner detective at Sherlocked, one of Amsterdam's top escape room venues. Players can choose from three escape game experiences: The Alchemist, The Architect, and our favorite, The Vault. Described as an "immersive theatre experience", The Vault asks players to solve tricky puzzles, bluff security guards, and steal a mysterious object from a safe in under 90 minutes. While the fun factor is top-shelf, The Vault's biggest draw is its setting: it's located inside an actual bank vault! Sherlocked is a great choice for folks wary of escape room claustrophobia, as the stunning venue is very spacious.
4, Battle of Wizards – Phobia – Dubai, United Arab Emirates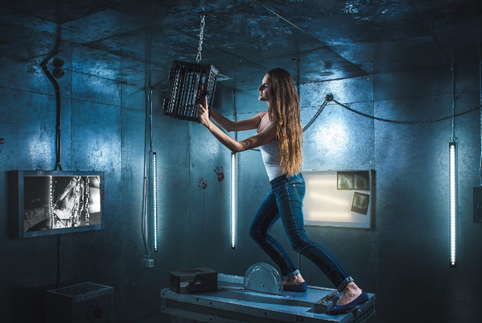 With horror-themed escape rooms like Dark Room of Anabelle and the zombie-filled Vault, Phobia Dubai leaves no phobia unfulfilled. The Battle of Wizards escape game is decidedly less terrifying, but the stakes are still sky-high. The world is under threat yet again — this time, by an evil (you guessed it) wizard. Don't say his name! To stop his dastardly plans, players must unite brainpower with magic powers to solve a series of enchanted puzzles. Sixty minutes is plenty of time to save the world, right? If you've got what it takes, head to Phobia Dubai for a magical experience.
5, Brandon Darkmoor – The Room – Berlin, Germany
Berlin loves its escape rooms, and The Room's immersive adventures are among the very best. In the "Brandon Darkmoor" escape room, you've landed an internship with the famous ghost hunter. Your first assignment: investigating the former Carl Bonhof Clinic, which experienced a horrifying fire in 1987. Esteemed opera singer Anna Morana perished in the flames, and her soul has haunted the basement ever since. Don't be scared! Help Anna find eternal peace by solving a series of puzzles before time runs out. This ghostly escape game isn't suitable for minors… or anyone afraid of elevators. You've been warned!
6, Escape the Lost Temple – Puzzle Break – Seattle, USA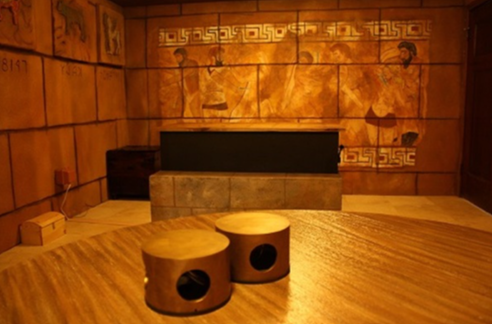 Can you Escape the Lost Temple at Puzzle Break Seattle? Grab your Indiana Jones hat, magnifying glass, and spirit of adventure, and dive into the archeological mysteries of this hidden temple. If you're an escape room fan looking for an exceptional kind of challenge, take note: Escape the Lost Temple features technology "seen nowhere else in the world."
Puzzle Break isn't just about games — it's about the experience. The top-rated escape room company also has a partnership with Royal Caribbean Cruise Line, with plenty of opportunities to escape at sea! (Not into the sea.) For those who can't climb aboard anytime soon, the Puzzle Break website offers fun virtual escape rooms you can play from home.
7, Treasure Island 1881 – Lost HK – Hong Kong, China
In the famously bustling city of Honk Kong, it's easy to get lost. Find your way at Lost HK, an escape room center with a truly diverse set of exit games. Feeling futuristic? Jump on Mars Mission. Seeking scares? Dollhouse is made for you. If adventure is what you crave, journey to Treasure Island 1881. This escape room takes place on Cocos Island, the site of not one, but six buried treasures. The most enticing was hidden by Captain Thompson in 1820 — after he killed nearly everyone aboard his ship. Can you locate the loot before time runs out? Uniting teamwork and critical thinking skills, Treasure Island 1881 is one of the most thrilling Hong Kong escape rooms.
8, Cyber City 2049 – Escape Barcelona – Barcelona, Spain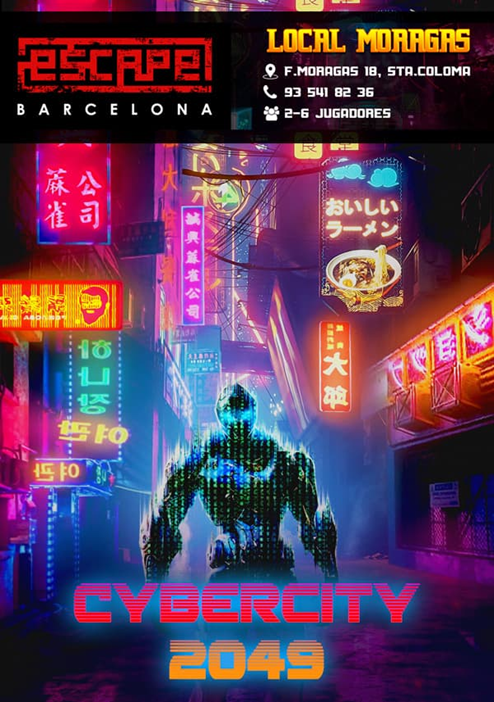 Welcome to CyberCity 2049, a Barcelona escape room where technology and imagination meet. The futuristic game transports you to the year 2049, where you must navigate a cyberpunk city threatened by a rogue A.I. Can you hack the city's security system before time runs out? Based on action movies like The Matrix, Blade Runner, and Terminator, CyberCity 2049 is suitable for both beginners and escape room experts, with a difficulty level that can be adjusted according to your team's skill level.
9, Mr Pepper's Toy Shop – The Cipher Room – Sydney, Australia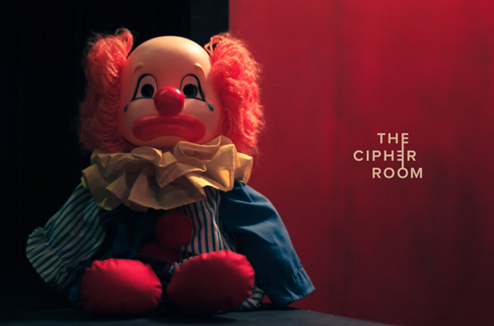 Located in Sydney, Australia, The Cipher Room has won its share of escape room awards. Its puzzles are challenging and immensely engaging, to be sure. But what sets The Cipher Room apart is the passion of co-creators Marise Watson and David Vella, who poured their hearts into each escape room's design and construction. In the quirky and oh-so-creepy Mr Pepper's Toy Shop, you and your team are real estate agents who specialize in haunted properties — like a dilapidated, long-abandoned toy store. What's that noise? Is that creepy doll staring at you? Mr Pepper's Toy Shop will leave you exhilarated, and also relieved to be back in the real world.
+1, Superhero – PanIQ Room – Los Angeles, USA – The most highly anticipated room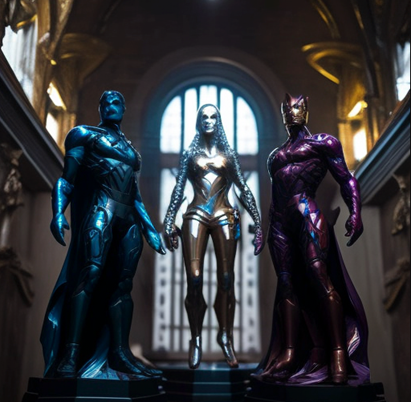 Look! Up in the sky! It's the Superhero escape room at PanIQ Room Los Angeles, coming soon! Featuring jaw-dropping special effects, latest generation puzzles, and Hollywood-quality set design, Superhero is one of the most highly anticipated escape rooms of 2023. In this fully immersive escape adventure, the heroic Raven Guard has gifted earth with a century of peace. But that's about to change. The evil villain Anarch has taken advantage of the Raven Guard's long absence to develop a doomsday weapon. The interplanetary superheroes are earth's only hope — and you've been tasked with summoning them. But how? The clock is ticking…