Ten Unique Fall Activities to Spice Up Your Season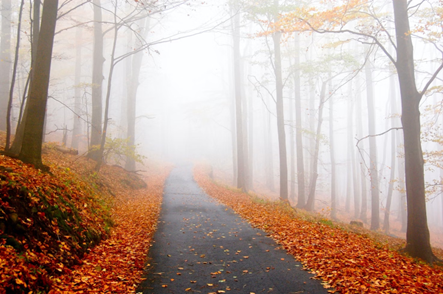 As the leaves change colors and the air becomes crisp, it's time to embrace the magic of fall. While traditional autumn pastimes like apple picking and pumpkin carving are always enjoyable, why not try something a little different this year?

In this blog post, we will explore ten unique fall activities that are sure to add excitement and adventure to your season. Fall is the perfect time to engage in activities that challenge your mind, spark your creativity, and bring people together.
From thrilling adventures to mind-boggling puzzles, these unique fall activities will keep you entertained and create lasting memories. So grab your sweater and let's dive in!
We'll begin our exploration with the ever-popular activity, escape rooms.
1. Escape Rooms: Puzzles and Thrills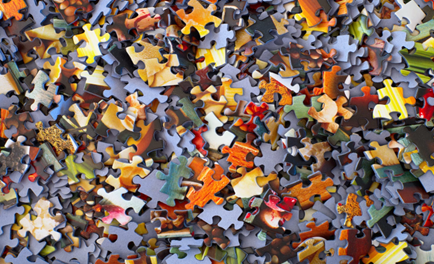 Escape rooms have taken the world by storm, and it's easy to see why. These immersive experiences put your problem-solving skills to the test as you and your friends work together to solve a series of puzzles and escape from a locked room within a set time limit.
What makes escape rooms perfect for fall? The cozy, mysterious atmosphere is enhanced by the autumn weather, making it an ideal indoor activity for those cooler days. Whether you're escaping from a doomed pirate ship or solving the mysteries of a wizard's tower, the thrill of the unknown and the satisfaction of cracking each puzzle will keep you on your toes.
Here at PanIQ, we're big fans of the spookiest of seasons, and all our locations are decked out in their finest Halloween splendor. And, do you know what's even more fun than doing an escape room? Doing an escape room in full Halloween costume, that's what. Who doesn't want to rescue a doomed pirate ship's treasure while dressed in their finest pirate splendor? No one, that's who.
Check out PanIQ to find an escape room near you and get ready for an unforgettable fall adventure! All of our locations feature awesome escape rooms that you won't find at any other company, so come see what millions of fans across the world already know – PanIQ escape games are the best escape games.
2. Harvest Festivals: Celebrating the Bounty of the Season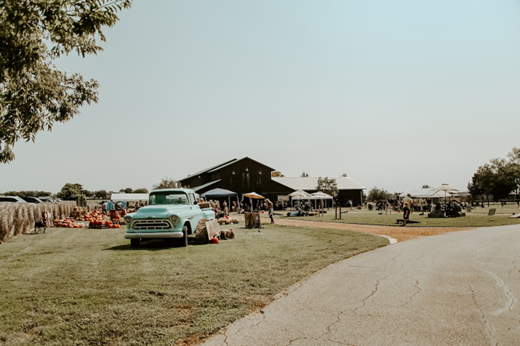 Fall is synonymous with harvest season, and what better way to celebrate than attending a vibrant and lively harvest festival? These events showcase the rich traditions and agricultural heritage of the season, offering a plethora of activities for all ages.
From pumpkin carving contests to hayrides, corn mazes to apple bobbing, harvest festivals offer a wide range of fun and interactive experiences. You can indulge in delicious seasonal treats like caramel apples and apple cider, or browse through local artisanal crafts and farmer's market stalls.

We're particularly big fans of the aforementioned local artisans. Attending outdoor festivals and farmer's markets is a great way to support your local community and economy. It's nice to know your money is going directly into the pockets of a local farmer, or artist – rather than a faceless corporation as is so often the case these days.
Plus, you'll often find unique trinkets or decorations that you literally cannot find anywhere else, and you'll have the opportunity to speak directly to the people who produced what you are about to buy, which can be both fun, and informative. It's always nice to learn more about the history of something you're interested in purchasing.

A specific and slightly more niche type of fall festival is a Renaissance Festival, or Renfair. These large outdoor festivals are themed around the Elizabethan Renaissance. The biggest ones feature permanent multi-acre renaissance towns, full of period buildings and stages. There are a lot of Renaissance festivals that have their season in the fall, although you can find at least one running in the US at almost any time of year.

Renaissance Festivals are a fun excuse to dress up, really in anything, it doesn't have to be renaissance clothing. Check out some artisan crafts (where else can you watch a blacksmith create a sword that you can then buy?), grab some wine, or mead, or beer and a giant turkey leg,and wander the grounds to see what you come across.
Beyond the food and artisans there are numerous live performances. Ranging from musicians, to jugglers, fire-eaters, comedians and more, there's something for everyone. And we mustn't forget the armored joust- where knights in full battle armor try to knock each other off horseback with enormous wooden lances.
That's a spectacle worth seeing at least once for anybody, and yes, it's real. You can't really choreograph getting thrown backwards from a horse.
To find a harvest festival near you, check out FestivalNet and prepare to immerse yourself in the festive spirit of fall!
3. Ghost Tours: Uncover the Haunting History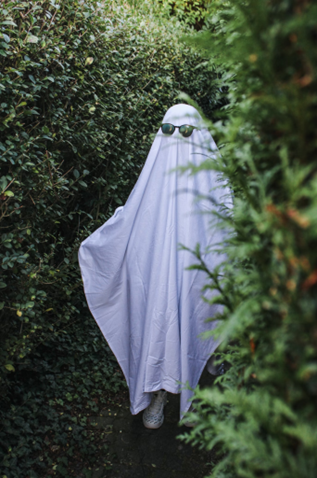 With Halloween just around the corner, fall is the perfect time to explore the spooky side of your city. Ghost tours offer a unique blend of history, suspense, and paranormal intrigue, making them an ideal activity for those seeking an eerie adventure.
Guided by expert storytellers, you'll embark on a journey through haunted locations, learning about the chilling legends and ghostly tales that lurk within. Whether it's a haunted house, a historic graveyard, or a mysterious alley, each stop will leave you with a spine-tingling sensation.
To find a ghost tour in your area, we recommend visiting Haunted Places. Then get ready to uncover the haunting history that lies beneath the surface … Did you guys feel that cold gust of air just then?
4.Fall Photography: Capture the Colors
Fall is a season of unparalleled beauty, with vibrant foliage and breathtaking landscapes. Why not capture these stunning moments with your camera and unleash your inner photographer?
Grab your DSLR or even your smartphone and head out into nature. Explore local parks, hiking trails, or even your own backyard to find the perfect autumnal scenes. Experiment with different angles, lighting, and compositions to capture the essence of fall in your photographs.
Not only will fall photography allow you to embrace the beauty of the season, but it will also provide you with a creative outlet and a tangible way to cherish and share your memories.
Check out Digital Photography School for help embarking on your fall photography journey!
5. Outdoor Movie Nights: Cozy Cinema Under the Stars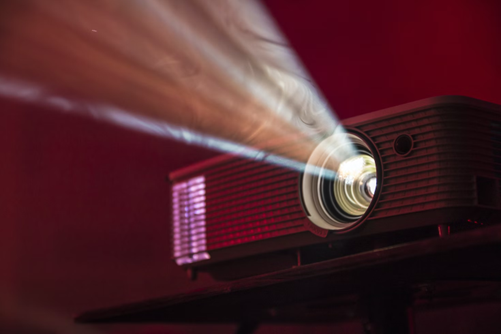 As the weather cools down, why not take advantage of the crisp autumn nights and organize an outdoor movie night? Gather your friends and family, set up a cozy seating area with blankets and cushions, and prepare for a cinematic experience under the stars.
Choose classic fall-themed movies like "Hocus Pocus," "Harry Potter and the Sorcerer's Stone," or "The Nightmare Before Christmas" to set the mood. Serve warm beverages like hot chocolate or mulled cider and provide a variety of snacks like popcorn, caramel apples, and s'mores for a truly delightful evening.
Don't forget to check local regulations and obtain the necessary equipment, such as a projector and speakers, to ensure a smooth movie night under the open sky.
And please, be considerate of any neighbors you have. If you think the sound might bother them, either invite them to join you, or try to find a time that won't impose too much on the humans around you. (Of course, if you live in the country, this isn't so much a point of concern).
6. Corn Mazes: Navigate Your Way to Fun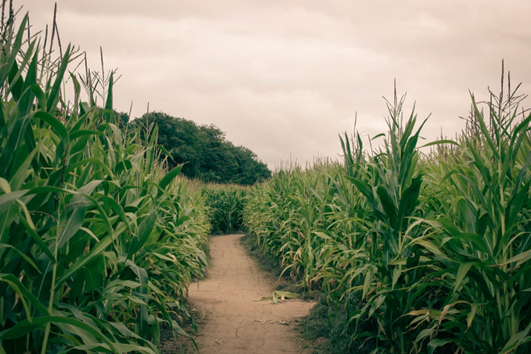 Already played all of PanIQ's escape rooms in your area? First: Thank you, and we're proud of you. Second: Do you think it's time for a new kind of challenge, perhaps… an outdoor one?
(Listen, we like the indoors as much as anybody, but a lot of "Fall" activities are based around enjoying that short-term natural beauty that we get this time of year. So, bear that in mind as we proceed).
Getting lost has never been this much fun! Or, being in a cord field has never been this anxiety inducing. Whichever one is more applicable to you! Corn mazes offer an excellent opportunity to challenge your navigation skills while immersing yourself in the spirit of fall. These elaborate mazes are crafted from towering corn stalks, creating a thrilling and sometimes puzzling adventure.
Corn mazes provide an excellent outdoor activity for individuals, couples, and families alike. As you wind your way through the twists and turns of the maze, you'll enjoy the crisp autumn air and the stunning views of the surrounding fall foliage.
It's an experience that combines adventure, fun, and the beauty of nature with a slight undercurrent of "What if we never get out" paranoia that really heightens the whole experience.
The best source of corn mazes that we know of is The Maize, so check them out and get ready to get lost in a fall-themed labyrinth of excitement!
7. Wine Tasting: Savor the Flavors of the Season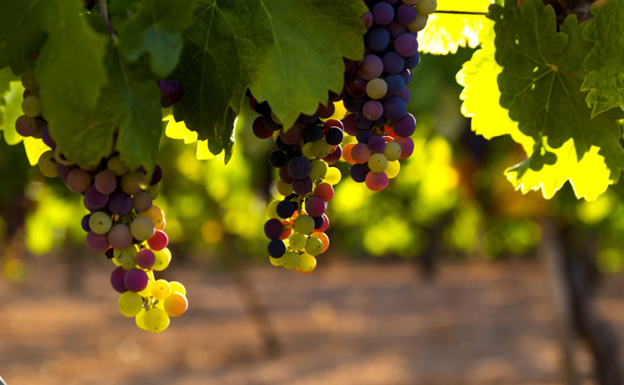 Fall is the perfect time to indulge in the rich flavors of seasonal wines. Whether you're a wine connoisseur or just appreciate a good glass of vino, wine tasting tours offer a delightful and educational experience.
Why are we recommending wine tasting specifically as a great fall activity? The grape harvest season typically takes place in the fall, making it an ideal time to explore wineries and vineyards.
That's right – if you want to see the latest and greatest from the Vineyards, go in the fall. Of course… if you want something a bit more aged, you can really go whenever you'd like. But going in the fall makes it special!
You'll have the opportunity to sample a variety of wines, learn about the winemaking process, and enjoy the picturesque vineyard landscapes adorned with the vibrant colors of autumn.
Wine Enthusiast is a great place to find Vineyards near you, and they have loads of articles to help you embark on a journey of palate-pleasing discoveries!
8. Fall Foliage Drives: A Scenic Adventure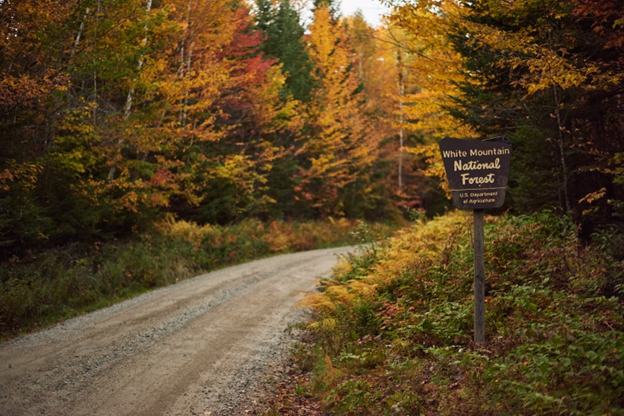 One of the most enchanting aspects of fall is the explosion of colors as the leaves change. Take advantage of this natural spectacle by going on a fall foliage drive. Hop in your car and hit the road, exploring scenic routes that showcase the vibrant beauty of the season.
Fall foliage drives offer a serene and immersive experience, allowing you to witness the stunning transformation of nature firsthand. As you drive through picturesque landscapes painted with hues of red, orange, and gold, you'll feel a sense of tranquility and awe. It's the perfect activity for nature lovers and those seeking a peaceful escape.

Some of the best fall foliage in the US can be found in the state of Vermont. But if you go, please be sure to keep local posted speed limits in mind. Nothing bugs the locals quite so much as getting stuck behind someone on a back-road who needs to travel at 15MPH because they're staring up at trees. They're very beautiful, and you can always pull over if you find yourself truly awed.
Travel + Leisure is a great source when planning a fall foliage trip – they even have lists of scenic routes and destinations that promise unforgettable autumn views.
9. Harvest Dinners: Delight in Seasonal Flavors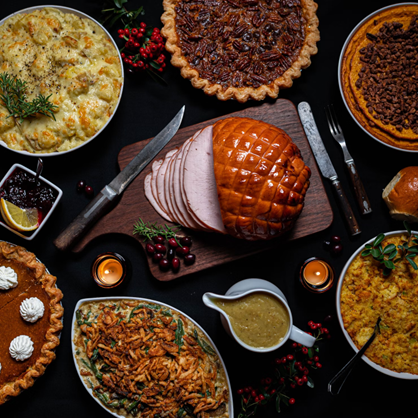 Fall is a time for hearty and delicious meals that celebrate the bountiful harvest. Hosting or attending a harvest dinner is a wonderful way to bring friends and family together while savoring the flavors of the season.
Harvest dinners give you the chance to showcase the best of fall produce, such as squash, apples, pumpkins, and cranberries. From comforting soups and stews to delectable pies and tarts, the possibilities are endless. The warm and cozy atmosphere, coupled with the mouth-watering aromas, is sure to create a memorable dining experience.

I think for a lot of us our strongest memories of shared meals growing up are those autumnal ones shared with friends and family. There's something unique about those moments, and it isn't just the fact that we're eating way more squash than normal.

For fall-inspired recipes and menu ideas, visit the Food Network and prepare to impress your guests with a delectable harvest feast!
10. Scenic Hikes: Explore the Great Outdoors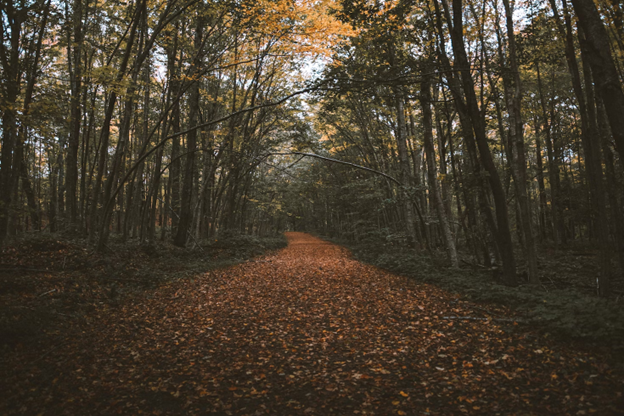 Immerse yourself in nature's autumn splendor by embarking on a scenic hike. Fall offers the perfect weather for outdoor adventures, and hiking trails become even more captivating as they wind through forests adorned with vibrant foliage.
Fall hikes allow you to connect with nature, breathe in the fresh air, and enjoy the breathtaking views of colorful landscapes. Whether it's a leisurely walk or a more challenging trek, hiking in the fall offers a sensory feast for the eyes and a chance to appreciate the beauty of the season.
The changing of the seasons can be a bit mentally taxing for some of us, and the therapeutic benefits of spending time in nature are well-documented. Fall hiking offers an excellent opportunity to clear your mind, reduce stress, and find inner peace.
As you walk through the tranquil surroundings, away from the noise and distractions of everyday life, you'll experience a sense of calm and rejuvenation. The simple rhythm of movement and breath associated with hiking can help alleviate anxiety, improve mood, and enhance mental clarity. It's a chance to unplug, recharge, and find solace in the beauty of the natural world.
AllTrails is a great place to discover the scenic hiking trails available in your area. So check them out, and get ready to lace up your hiking boots for an unforgettable fall adventure!
And in the End…
Fall is a season of change, and what better way to embrace it than by trying new and unique activities? Whether you're testing your wits in an escape room, uncovering haunted history on a ghost tour, or capturing the colors of fall through photography, these activities will add excitement and adventure to your autumn days.
So, it's time to step out of your comfort zone, gather your loved ones, and embark on a journey of fun and discovery. This fall, create memories that will last a lifetime and make the most of this enchanting season!
Sources: