How to Start an Escape Room Business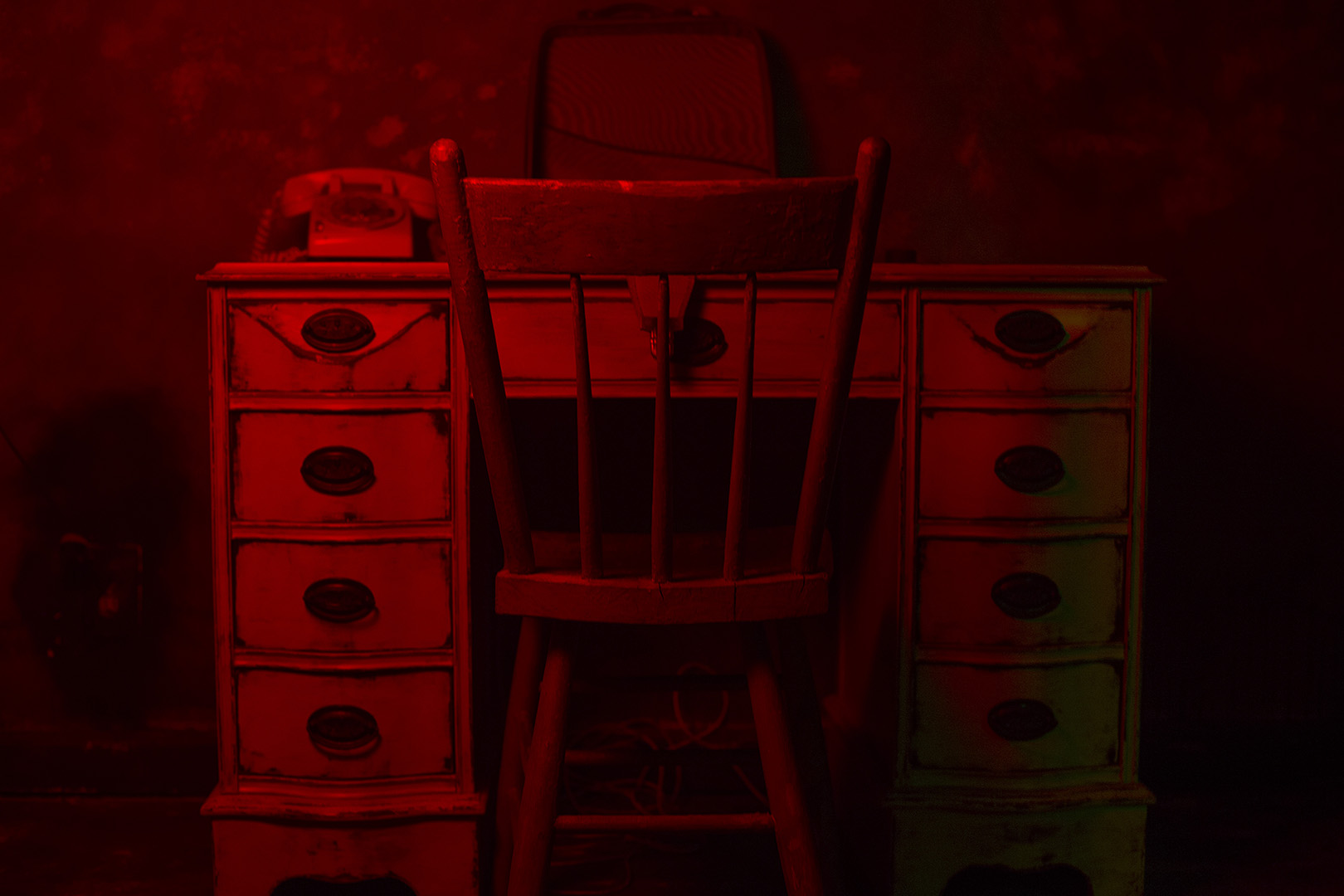 A Step-By-Step Guide to Opening Your Escape Room Franchise
Owning your own business can be tricky, but entrepreneurial spirits can find some much-needed help by joining up with proven companies to open a franchise instead. It comes with all sorts of extra incentives, from startup support to employee training to marketing.
The escape room business is really at a great stage right now for new businesses, and PanIQ Room is one of most proven, best known companies out there offering franchises, and they've had great success with it so far. But even if you've opened up a franchise of some sort before, or even owned your business privately, it's natural to have questions. Some of the most common questions revolve around the process. If I decide to purchase a franchise with PanIQ Room, what will a project like that look like?

Ask, and ye shall receive …
Stage #1 – Franchise Negotiation and Project Funding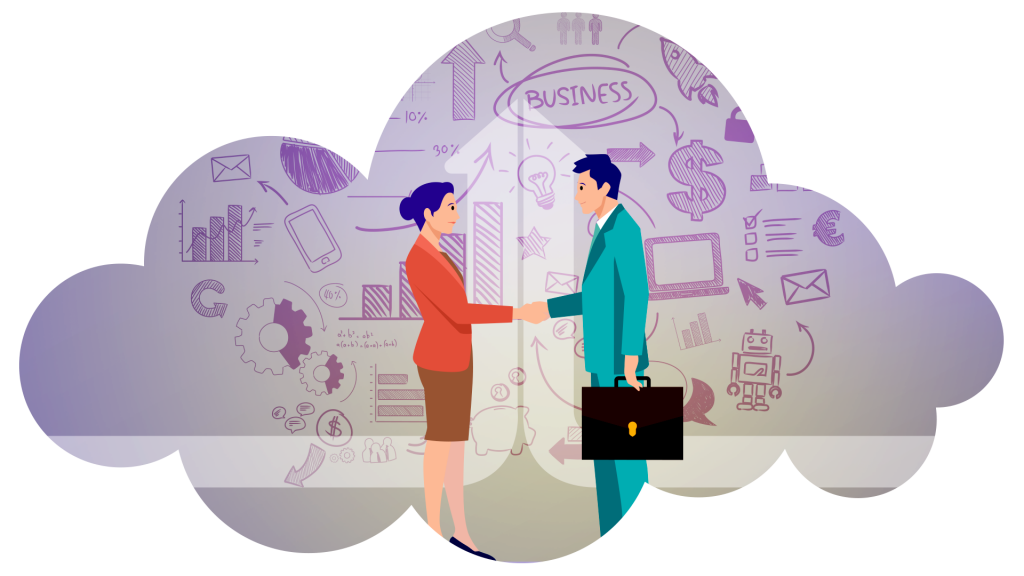 The first stage of the process really sets the tone for everything that comes after. The franchisee (that's you) and franchisor (that's PanIQ) introduce themselves and start to talk about their motivation, what they're about as businessmen. Both start to talk about the basic terms of cooperation, in other words, the commitments that each will make in order to make this whole project a success. PanIQ is also there to help in determining the scope of the project by identifying the possible size of the venue, the kinds of themes for the rooms, and a proposed budget so that you can start to secure funding.

And that's the most important part of this stage, because the funding should be finalized before you even think about moving on to Stage #2. This can come in the form of personal finances, outside investors, or loans, but you've got to have a clear picture for how this will work before going any deeper. To help with this, PanIQ is actually partnered with FranFund, a financial consultant, in order to help their franchisees get small-business loans with low interest rates. On top of that, PanIQ helps to finalize the overall business plan and complete the loan application in order to make that loan happen.
Stage #2 – Location, Location, Location (4-12 weeks)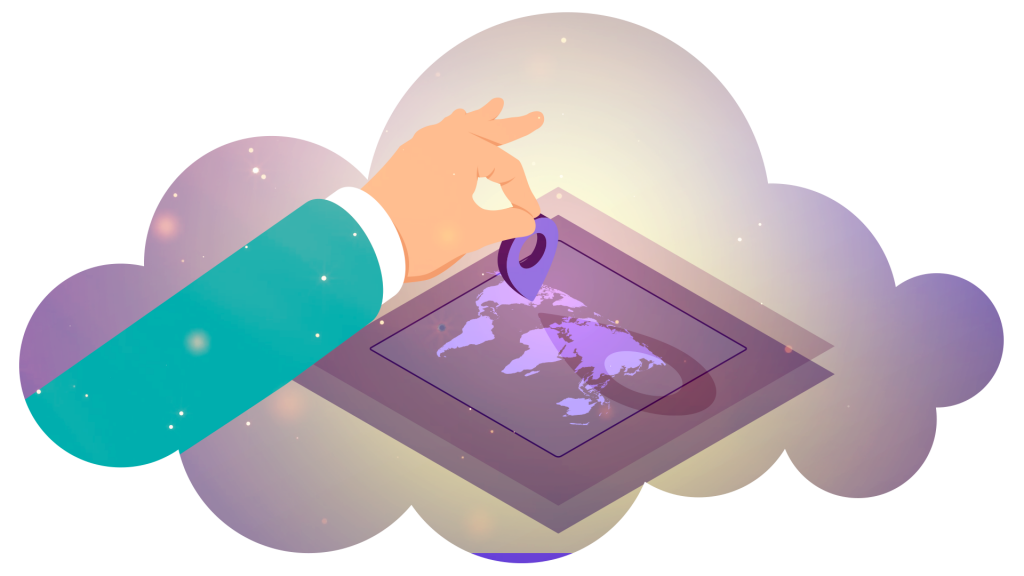 Sometimes PanIQ Room already has a location and site in mind, and you're set to go. Sometimes you have the perfect site already lined up yourself before the ink is dry on the loan application. But if you need to find a space from scratch, PanIQ can still help. We've been in the entertainment business for a long time, and we've got some useful tips to help you in the hunt.

You'll need to hire a local realtor to help you scout the spots, but you'll need to tour them to see just how well they'll fit. PanIQ will create a draft of the floor plan, based on your project scope and vision, which will help you determine whether the space would be optimal for an escape room venue or not. Beyond that, we'll help negotiate with the landlord to get a lease agreement that will work best for the success of your business; we know the potential bargaining points pretty well, so we can really maximize your potential right in the lease. As a side note, landlords LOVE to work with franchise brands, and with a successful brand like PanIQ Room in your corner, you'll be able to work out a better deal in the long-term.

Once you've got the venue locked down with a signed lease, you'll need to get quotes and select a carrier for liability insurance on your business. Then it's on to Stage #3.
Stage #3 – Architectural Planning and Permitting (8-20 weeks)

A castle is only as strong as the foundation, and the same is true for escape rooms. This is where you take the time really develop a strong plan so that construction will be less expensive and better overall. This is a creative process, so you can only rush it so much before you end up sacrificing quality. The more unique ideas you have for your escape rooms, the more successful you'll be, so take the time here to put together an awesome plan.

After you sign the lease agreement, PanIQ Room will start putting together your construction manual, which will include everything about the project so that your general contractor can start to price the project easily. You'll have detailed documentation of the layout of your actual rooms, where to place cameras, the look of the lobby, what kind of flooring to install, etc. The manual takes about 4-6 weeks to complete.

From there, your local architect will take over in finalizing the floor plan. Local regulations can vary quite a bit, so it's imperative that you bring in a local expert to help nail down the details. Plus, if they know the lay of the land well enough, they may even be able to help you expedite some of the permitting process to get you started with construction even sooner. They'll submit the plans to the local authorities and help you get those permits.

Also, it's important to note that this is also the stage when construction of the puzzles and props should begin. PanIQ has their own dedicated facilities for building these elements as well as contracts with other world leaders in escape room design to get this part of the project moving. The earlier we start the build, the faster we can deliver to keep up with the project timeline. Obviously, it depends on the individual projects, but products can be shipped to your door by air or ocean freight.
Stage #4 – Hard Construction (8-12 weeks)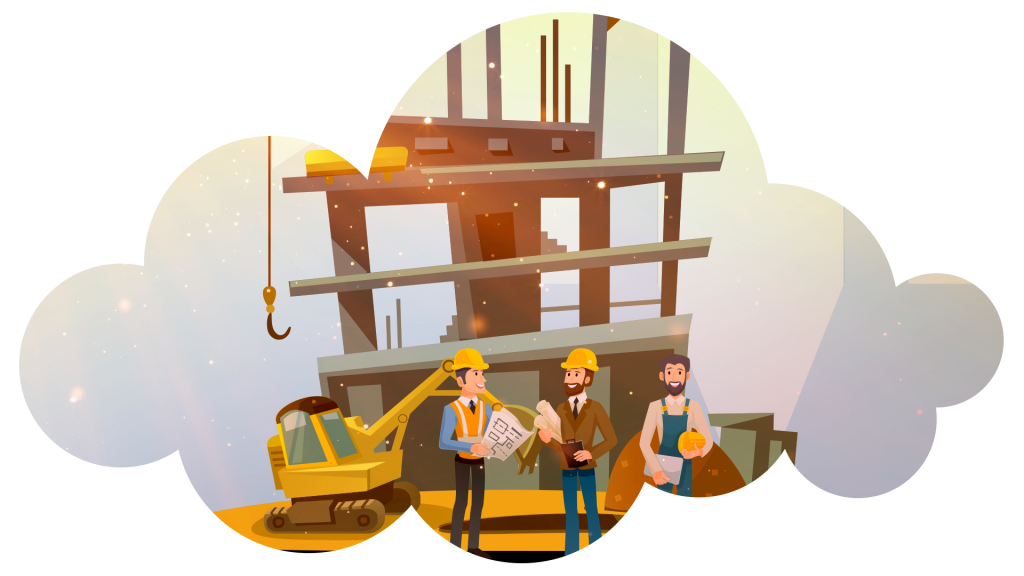 PanIQ's construction manual will act as the guide for your general contractor in terms of materials and architecture. The build out of an escape room venue is relatively simple as it's mostly framing, paneling, electrical, plumbing, and mechanical work. This stage is really focused on creating the skeleton, so that we can flesh out the details with the room themes themselves later. Speaking of which, this is also the time when the puzzle elements will begin shipping from Europe so that they arrive in time for …
Stage #5 – Theme and Puzzle Installation (2 weeks per theme; 4-8 weeks usually)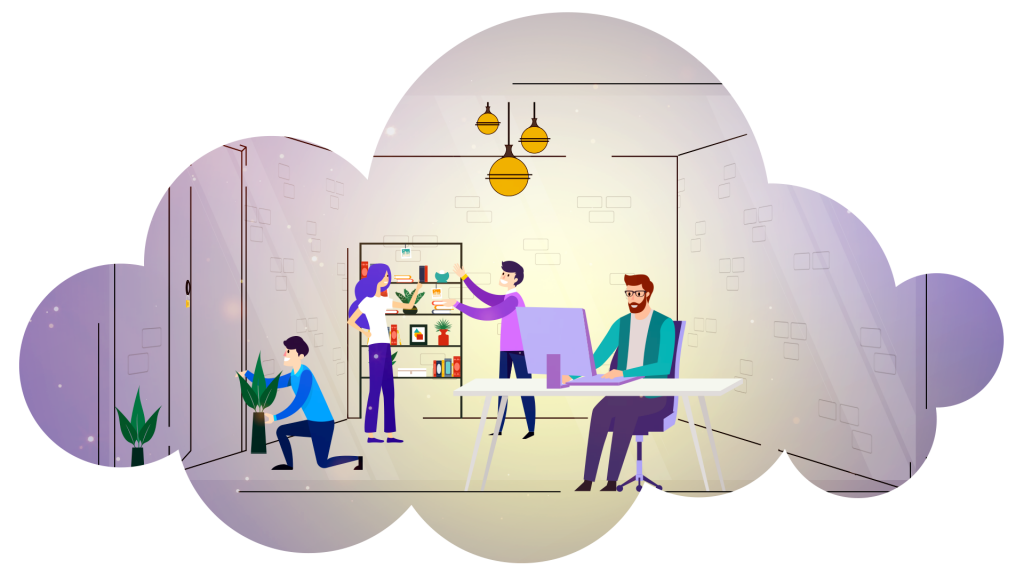 This is where things get really fun as we start to dress up the space and turn those plain rooms into something spectacular. You can hire your local contractor to do some of this work as well, but you might be excited to know that PanIQ Room actually has an experienced team that can come and do this for you. Regardless of who builds it out and installs all of the puzzle/theme elements, our project management team will oversee this process and make sure that all of the game rooms are set up properly to ensure a positive, memorable experience for your guests.

This is also the stage where we start to put the final touches on the other parts of your venue, including buying the furniture for the lobby, setting up the control room, backing up your venue with other common spaces depending on your business plan, and accessorizing the space to make it look awesome.
Stage #6 – Training (1-2 weeks)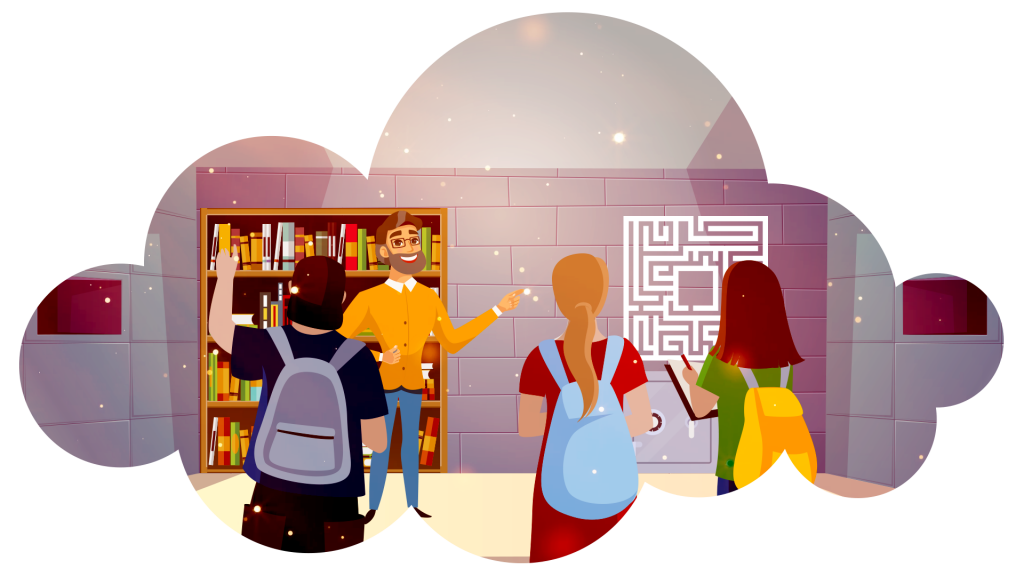 PanIQ Room will administer the pre-opening training at your facility for you and your staff. This includes everything that you could possibly need to help set you up for success once you open. We introduce all of the different game plots and PanIQ's special operational tools, such as the kiosk, media wall, and our back-end system. We'll teach you about all of the operational routines/protocols, as well as tips and schedules for maintenance. We'll give you tips on how to handle customer service issues, how to respond to the most common questions that guests ask, and how to use social media and other marketing tools to get you off and rolling. If necessary, we can even help with finding capable, quality staff for your business.
Stage #7 – Grand Opening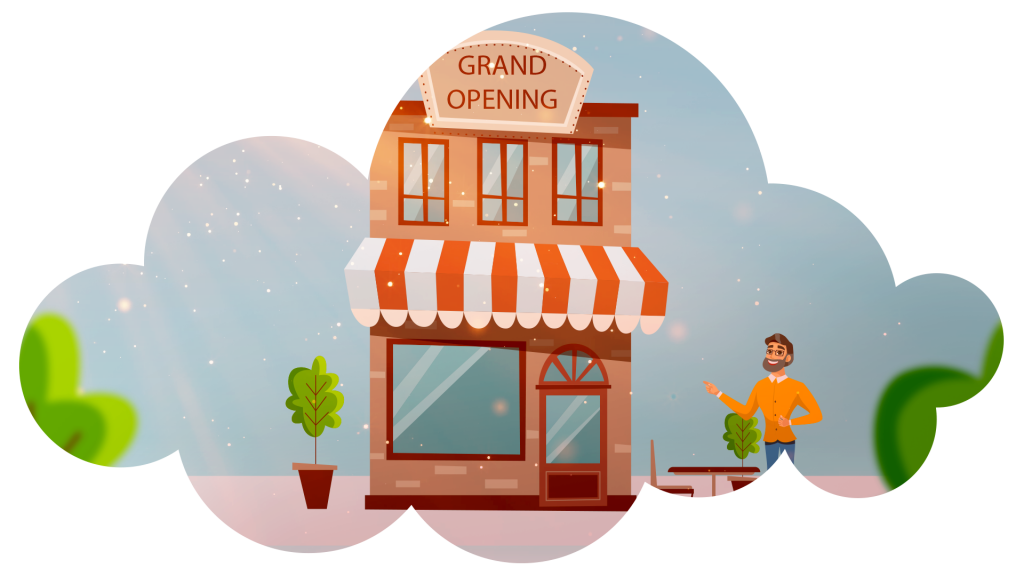 Once that's done, you're ready to open, bringing incredible team-building, entertainment, and puzzle-conquering experiences to your customers. But that doesn't mean you're completely on your own. We'll continue to keep in touch, giving advice where requested and support where needed. We'll also continue to provide marketing materials all throughout the relationship between you and PanIQ, driving your business with the best internet channels.
Quick Summary: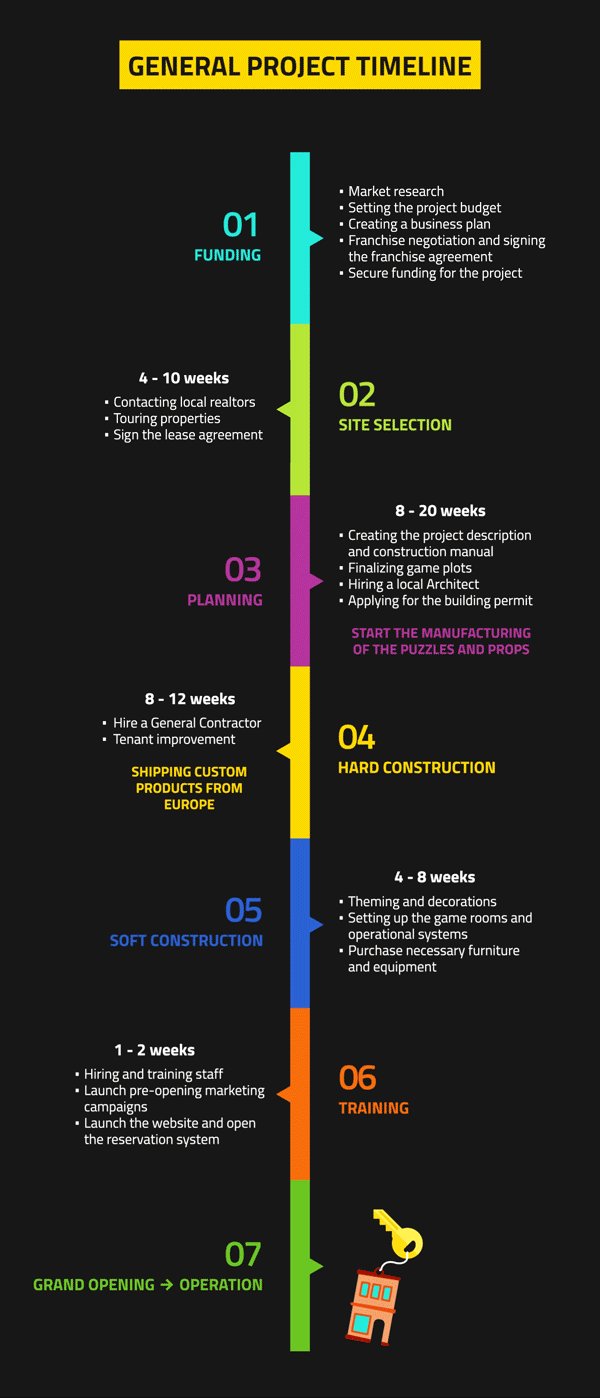 Are you interested in opening your own PanIQ Room franchise? Find more information on PanIQ Room Franchising. We look forward to creating something remarkable together!