Must-See Movies and TV for Escape Room Fans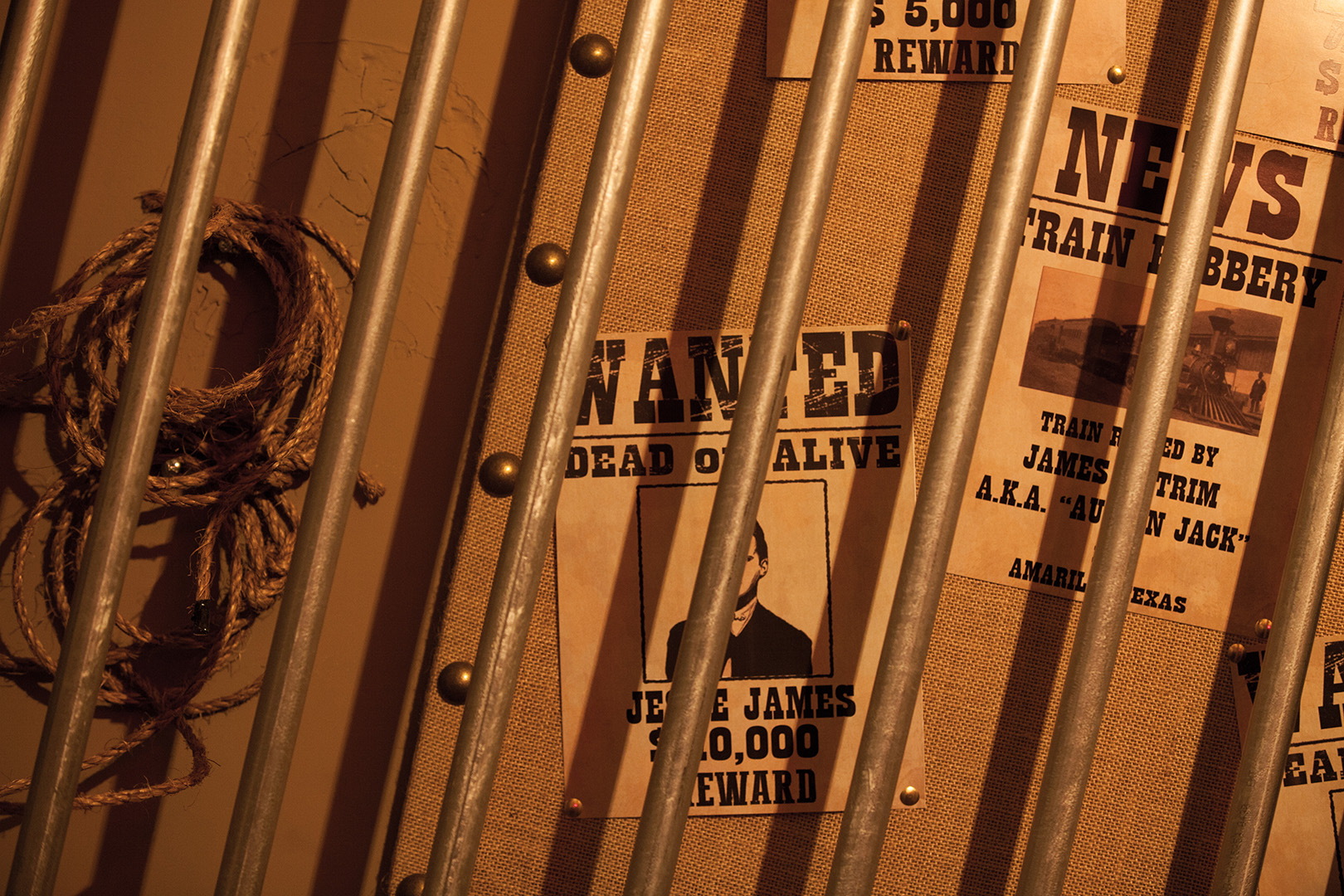 Escape rooms may be relatively new, but their elements of these things have been in place for some time now. You may be surprised to know that these types of games were initially inspired and created by video games. As video games grew in popularity, designers wanted to create a similar experience in real life. Since then, escape rooms have become so popular that they have started to make their way into the minds of everyday people more and more. And naturally, that transitions into all sorts of nods within pop culture.

The Forerunners
Long before the first escape rooms opened, the path toward their popularity was written in the cards … or in the theatres so to speak. Scavenger hunts have always been popular — the drive to search and find clues, moving from one objective to the next in a race against the clock. They were the current that ran beneath so many classic genres. Horror movies are famous for this, presenting a threat that grows in intensity as the characters learn more and more about it until they are finally able to free themselves from it. But the real forerunner is the wave of adventure movies that dominated the 80s and 90s — The Goonies (we love you too, Sloth), Indiana Jones, The Mummy Trilogy (remember Brendan Fraser?), Back to the Future, Jurassic Park (Hold onto your butts). No matter how campy they were at times, no matter how ridiculous the situations, no matter how impossible the odds, each followed that tried and true formula — characters caught up in a crazy situation, completion of exercises that always seemed to lead to another one, and all it driven by an inevitable deadline that grew closer and closer until the very … last … moment.
None of them were about escape rooms. But we rediscovered the feeling that they gave us when we finished our first rooms. In a way, it's amazing that it took decades before escape rooms would appear. As it turned out though, they would probably become the greatest PR for the entire industry.

No Longer a Niche
Rather than inspiring escape rooms, screens these days are actually inspired by them, demonstrating just how popular they've become. So let's take a look at some of the places where escape rooms have popped up in recent memory.

On TV, comedies are where escape rooms get showcased, highlighting the fun, team-building elements most.
Modern Family – The Escape
S9, E21 – 2018.05.09
The families make a visit to Jay's sister in the nursing home. But when drama erupts between the Pritchetts, their spouses, Phil, Cam, and Gloria, decide to give them some space, agreeing to try out an escape room. However, they take a wrong turn and find themselves locked in the nursing home's basement. They then get to live out their own escape game as they search desperately for the keys.

Brooklyn Nine-Nine – Karen Peralta
S3, E14 – 2016.02.02
Captain Holt decides to take the squad of the Nine-Nine on a team-building exercise at a room escape game. However, Gina forgets to invite the squad, leaving only the "B-Team" of Holt, Scully, Hitchcock, and herself to avert a nuclear apocalypse (in a locked-down escape room).

2 Broke Girls – And the Escape Room
S5, E5 – 2015.12.17
When the girls' friendship hits a low point, Han insists that the diner gang head to an "Escape Room Club" for some mandatory team-building. Soon they all find themselves locked inside the "Alice in Wonderland"-themed room, where the girls find a way to mend their friendship.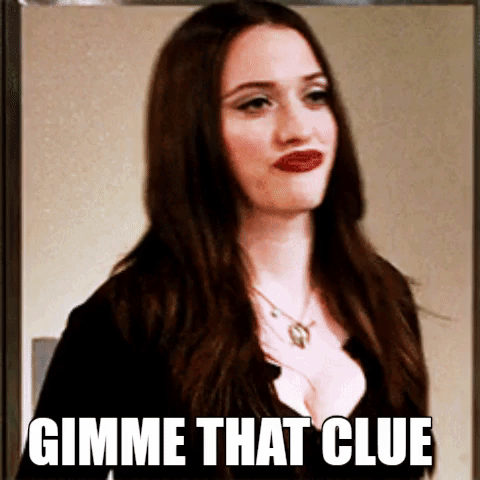 Castle – The Blame Game
S8, E12 – 2016.02.22
Castle isn't really a comedy, but it certainly has its share of fun. However, there is nothing fun about the escape room used in this episode. Castle and Beckett are drugged and abducted, only to wake up in a deranged version of an escape room with a bunch of strangers. Sure, there are plenty of puzzles to solve, but a truly murderous mind put this one together.

My Little Pony – All Bottled Up
S7, E2 – 2017.04.15
Yep … My Little Pony did an escape room. The Mane Six go to a place called "Manehattan Escapes", where they resolve to beat the fastest record of one hour, set by a group of griffons. And they can do it because griffons hate each other, but ponies … you know … friendship.

Portlandia – "Kath and Dave Try Escape Room"
S8, E3 – 2018.02.01
If you've ever wondered if you can take escape rooms TOO seriously, you need to watch this sketch. Kath & Dave decide to take on an escape room. Armed to the teeth with survivalist gear, they face off against (team up with?) two people after their regular friends cancel at the last minute. Needless to say, it's important to emphasize with some people the "game" part of "escape games".

The Middle – Escape Orson
S8, E10 – 2017.01.03
Frankie finds an escape room coupon that is about to expire, leading the Hecks on an impromptu family outing. However, as they are leaving, they run into the Donahues, who brag about their record time escaping the room themselves. But no worries, right? Sue is an ace at puzzle games … or is she? However, Sue later confesses to Axl that she cheated during all the family games she won. The Hecks are joined by a man named Milt in the escape room, being short of the minimum number of participants, and Brick becomes convinced that Milt is really David S. Rosenthal, author of the Planet Nowhere books.

Bob's Burgers – The Trouble with Doubles
S8, E14 – 2018.04.15
Bob and Linda head out on a double date with some strange folks, including Nick and his emotional support dog, Lars, who helps him overcome the trauma of his college acapella days. After deciding that dinner wasn't awkward enough, they push it even further at Great Escape-tations. Will escape rooms work their magic and rescue this disastrous evening?

The Big Bang Theory – The Intimacy Acceleration
S8, E16 – 2015.02.16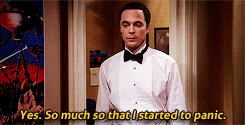 Emily suggests the group try an escape room. So she, Leonard, Amy, and Raj enter the lab of Dr. David Saltzberg, who has turned into a flesh-eating zombie (is there any other kind?). They have one hour to escape the room, but with their collective IQ, they manage in it only six minutes. Maybe they should have tried a PanIQ Room … just saying.

The Rookie – Time of Death
S1, E8 – 2018.12.11
In the second Nathan Fillion show on this list (maybe he's a fan!), the episode's cold open is a great nod to escape rooms. After chasing a suspect into the basement of an office building, Bishop and Nolan realize that they've become trapped with their perp in a medieval dungeon escape room. What is an escape room, you ask? "Where hipsters pay to be locked in a room filled with puzzles that they solve to get out."
"Oh, that sounds like fun!" And it turns out to be just so as the two officers work their way through the room with the help of their former Latin student, turned burglar "friend" (who's in handcuffs for non game-related reasons).

American Housewife – Surprise
S1, E12 – 2017.07.17
When Oliver comes home talking about the over-the-top birthday parties of all his wealthy friends, Katie and Jeff organize decide to turn the basement into a space-themed escape room for Oliver's 13th (with snacks!). Everything is going great until the basement door gets stuck right at the last minute.
Escape Reality
Most escape rooms intentionally work to provide a bit of an escape from reality. That makes it a tad ironic then that they work their way into reality TV, don't you think? But they do.

Race to Escape
2015.07.25 – 2015.08.29
It's an escape room game show! Two teams gets locked into identical escape rooms. They're racing not only the clock but each other as they are each faced with five puzzles and challenges. The best part? When have you been offered $25,000 to do an escape room?! It was only six episodes, but it certainly helped bring escape rooms more into people's consciousness.

Impractical Jokers – Grown-Up Accident
S4, E17 – 2015.08.06
In what is surely the most unnecessarily grossest entry on this list, Sal gets locked in a room with a group of complete strangers who have to solve riddles in order to get out. There isn't any particular theme involved with the room, unless you count awkwardness as Sal must pee his pants in front of all the strangers then finish working with the others to figure out how to escape.

Conan – Conan & Jordan Schlansky Escape The Room
2015.04.16.
Conan decides to try out this "brand-new fad that's sweeping the nation" and decides to take his producer, Jordan Schlansky, along with. The room is a 1940s detective's office in Los Angeles. Somehow they manage to escape, but not without a substantial amount of goofing off and a couple of "sick burns".

Late Late Show with James Corden
2018.10.31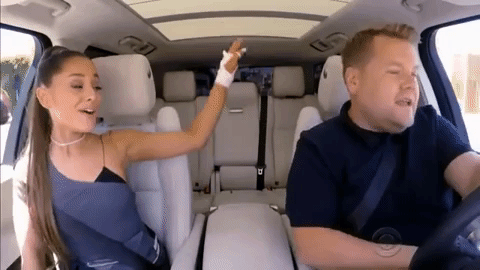 After finding out that Ariana Grande likes Halloween, getting scared, and escape rooms, James Corden decided to throw all three together! But when they entered a completely dark room filled with creepy sounds, she realized this particular location was more like a haunted house. "That's not an escape room," she declared when they finally get out. "That's one of the seven gates to hell."

Escape Room Theatre
That actually segues really well into how escape rooms get featured in movies. Where TV tends to go for the humor, escape room themes in movies are much more insidious, playing on all sorts of fears.

The Game (1997)
This movie came well before escape rooms became a thing, but the whole movie could be described as an escape room without borders. Michael Douglas stars as a wealthy investment banker, who seems to have everything until he receives a gift from his junkie younger brother (Sean Penn): membership to an organization that runs a customized, real-life game. But things start to unravel, blurring the lines between the game and reality.

Cube (1997)
Equal parts mysterious thriller and Real World episode, Cube sees a group of diverse personalities abducted and placed in a bizarre cube with thousands of possible rooms. Their individual strengths (and weaknesses) start to show as the group tried to navigate this nightmarish matrix of seemingly identical rooms in an effort to stay alive.

Panic Room (2002)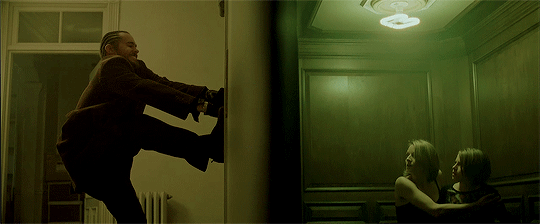 In this film by David Fincher (who also directed The Game (see above) by the way), a mother and daughter are beset upon by burglars in their new house, only to find themselves trapped inside the panic room installed by the paranoid former owner. Told from both sides, the movie is just as much about getting out of the room as it is about getting into it, and it's done with a phenomenal cast (Jodie Foster, Forest Whitaker, Dwight Yoakam, Jared Leto, and Kristen Stewart in one of her first major film roles)! Sure it's not really an escape room, but it is named after one of the best brands of them (that would be us … PanIQ Room).

Phone Booth (2002)
Colin Farrell gets trapped in what is likely the smallest escape room ever, as he answers a call from a phone booth on the street in NYC, only to find that the voice on the other end is a sniper with a vendetta, who promises to kill him if he hangs up the phone. There aren't a great deal of puzzles present in the film, but the tension of being trapped in an impossible situation always presents a unique riddle of its own … how can he possibly escape?

Saw (2004)
In what is probably the greatest horror film precursor to escape rooms, the Saw series (yep … EIGHT movies) kicked off with just two strangers (holy crap, is that Cary Elwes?!) who wake up in a squalid bathroom, chained to a wall with no idea how they got there. They soon discover they're just pawns in a deadly game that could only be dreamed up in the mind of a serial killer.

Fermat's Room (2007)
For our international entry, this little known Spanish film takes the "escape these four walls in the time limit" concept and ramps it up to 11. Four brilliant minds are invited to a dinner party to solve a math riddle. But when their host leaves for a family emergency, the walls start pressing in on them unless they can solve a series of additional riddles with FAR less time than escape rooms have ever given. It's a really smart movie with great tension … provided you're good with subtitles.

Exam (2009)
In what must be the worst job interview ever, eight candidates vying for a position with a mysterious and powerful organization are locked together in an exam room for the final test with just one question. What's the question? If I told you that, it'd be cheating.

Cabin in the Woods (2012)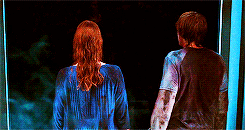 This entry from the Whedonverse appears a bit of an oddball at first in terms of its relation to escape rooms. It looks more like just the common slasher horror flicks that seem to captivate the masses as five teenagers head off for a weekend at a secluded cabin in the woods where they are beset upon by a family of zombie psychopaths. But let's just say you have to watch it all the way through to see that there is more going on here than meets the eye.

The Institute (2013)
In what may be the most bizarre film on this list, this documentary about an real Augmented Reality Game in San Francisco tells the story of the Jejune Institute, where 10,000 people willingly submitted themselves to an interactive, game-like experience. At some point, you'll find yourself asking whether or not it's documentary or mockumentary, but believe it or not … it's real.

Escape Room, the Movie(s)
With all of this swirling around in pop culture, plus escape rooms' bizarre combination of growing in popularity while maintaining a persistent fringe status, it seems inevitable that escape room industry itself would become the focus of a movie.
Instead, we got three.
Escape Room (2017)
When Tyler hits 30, his girlfriend Christen gets him and four of their friends admission to a mysterious escape room. It starts out innocent enough, but soon Christen disappears, only to be rediscovered in a cage on a video monitor. The group realizes that this game isn't very fun after all, and Tyler starts to wonder if they'll ever get out at all. The movie was produced by a small company, focused on making movies that tap into heart of millennial culture, which is kind of honoring if you think about it.
Escape Room (2017)
2017 actually gave us two escape room movies. This one, starring Skeet Ulrich and Sean Young, takes the same horror approach (the game is not a game!) but brings in the supernatural in the form of a strange box from a curiosities shop that was never meant to be sold (a la Gremlins). The result is that the escape room itself becomes possessed, making the owner just as much a victim as the players (a neat twist).
Escape Room (2019)
This year, we got an Escape Room movie that hit the mainstream a bit harder. Several escape room vets from various walks of life are invited to a once-in-a-lifetime event, where they find out their selection was anything but random. The correlation between actual escape room budgets and those of the movies based on them seems to be parallel as this one delivers a bit more on talent and special effects than the others. But best of all? The movie actually names PanIQ Room as one of the "big ones" in the escape room industry!