Escape Room Generations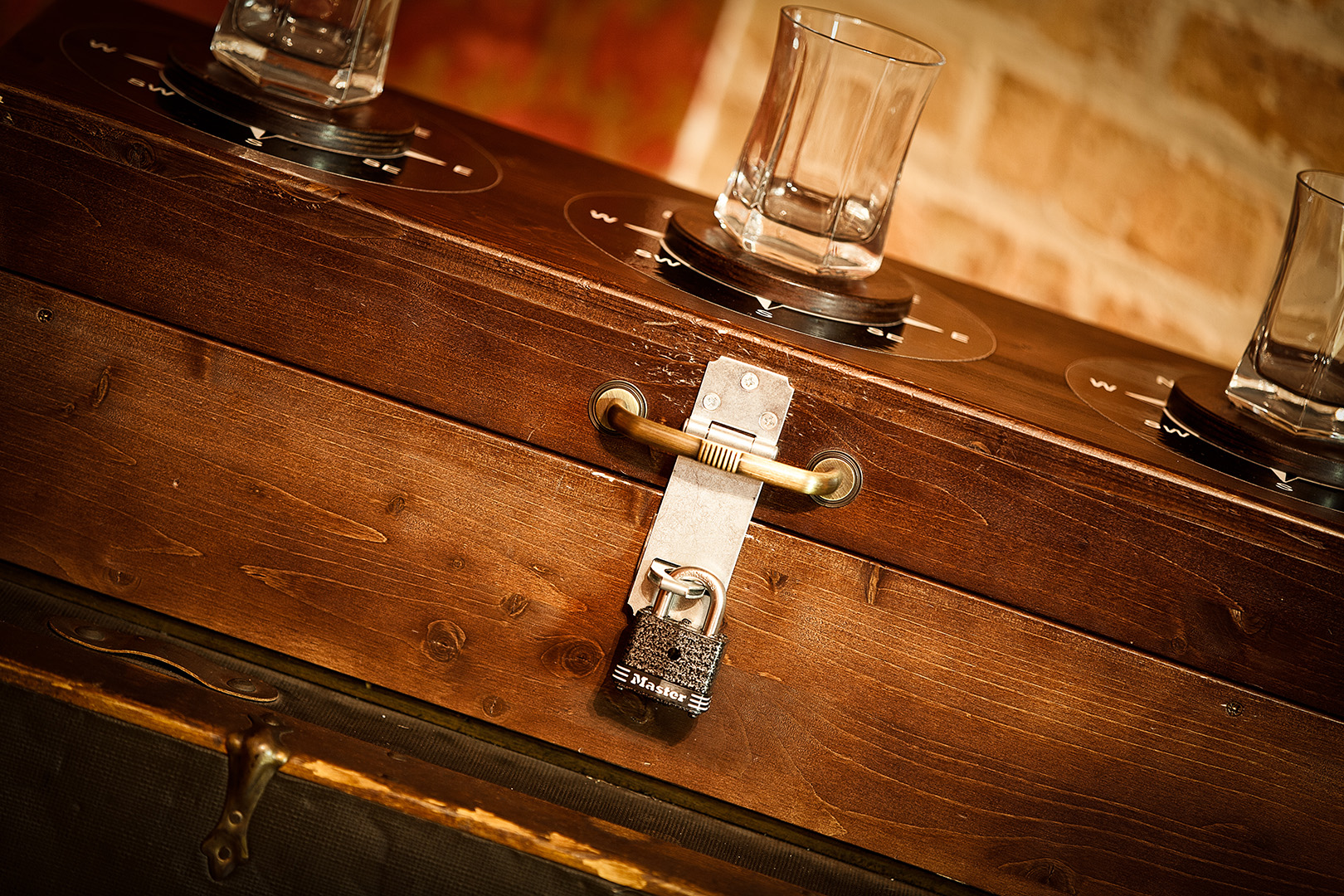 Just the fact that we can talk about an escape room "industry" is proof of how fast they've developed since they hit the American streets back in 2012. Today even small towns can boast to having at least one escape room nearby.

But escape rooms have been developing in ways far deeper than just making more of them. While some of the early rooms you've played in may have looked like sets from a horror movie (even without having that particular theme), some of today's rooms could rival a blockbuster movie set in terms of detail and complexity. As the industry has become more popular, both as entertainment and as a form of team-building, budgets have gotten bigger, which means better safety features, more immersive set design, and more interactive puzzles. And that's a good thing because experienced players are always looking to recapture the magic of their first escapes.

And yet, with each new generation of rooms, we're reminded that the clothes do not make the man… er, rather, the technology does not make the escape room. Advances in technology can make a room more rich and exciting, allowing for worlds and experiences that would have been impossible in earlier generations. But it's a trap to think that simple padlocks make a room boring, or that hi-tech tricks make it exciting. Bigger budgets open up new doors for escape rooms, but only because what really drives them… what really gets us coming back for more… is the creativity of the designer. New technology can expand that creativity, but it isn't required to see it really produce something amazing.

So let's take a look at how those designs have changed.

First Generation – The Box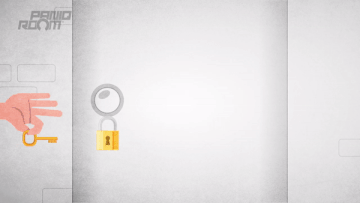 The first escape rooms were built around a basic concept: you're in a box… get out of the box. Now maybe a designer tried to make it a little more interesting by telling you that there was a reason why you're in the box, like maybe you were kidnapped or getting out of the box would help the government defeat the bad guys or something like that. But when you boil the whole thing down, everything was focused on the box.
The creativity then, was most expressed by the puzzles — HOW you escaped. Perhaps it was an intricate mechanical puzzle that you had to sort out in order to find the key. Or maybe it was a code cleverly revealed using random objects around the room as clues. Sometimes it may have just been a set of hand-scrawled riddles, begging to be answered.
It didn't matter that the locks were bought last week at the local bike shop or that you kept dropping the clunky walkie-talkie you needed to use to talk to the gamemaster. The escape rooms provided a genuine challenge, a mountain to climb, a quest to conquer… and hopefully a spot on that local leaderboard. Early escape rooms may have been basic in terms of construction, but there was nothing basic about the challenge they offered and the thrill of opening that final door, which always seemed to lead to the next question… what's next?

First Generation (GEN1) Features
•Tech Level: lots of printed/hand-drawn games, mechanical puzzles, and "search and find" puzzles
•Locks: latches, padlocks, and other key-operated systems
•Movement: mostly regular doors with the occasional hidden one, all using basic locks
•Operations: basic camera systems requiring close attention with in-game communication via store-bought walkie-talkies
•Story: no real themes or very simple escape scenarios; some mission-based stories begin to develop; all provided by gamemaster
•Special Effects: low budget; no real special effects, with occasional use of live actors.
Second Generation – Expanding the Box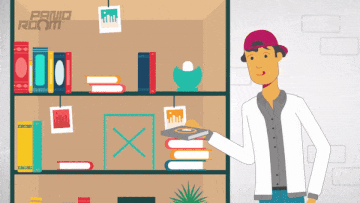 The first escape rooms created a bit of a trend. As Americans started hearing about crazy people paying someone to lock them in a room for an hour, there was a bit of a fascination about it. The idea was so simple, and yet, it seemed so revolutionary. New escape rooms started popping up all over the place, looking to bring that fun new experience to new people. And that kind of thing naturally starts to breed competition, which led designers to start thinking of ways to make their box hotter, more challenging, and more exciting.
So the second generation of escape rooms was born, bringing the industry into the 20th century. No longer were simple padlocks or combination locks good enough; electromagnetic locks and fancy keypads not only offered a fresh change, but also the integration of new puzzles. Mechanical puzzles could now open doors, turn on lights, or even trigger basic special effects, like strobes or fog machines. Operators could use closed circuit cameras to monitor the team's progress and offer hints.
But designer's really started to show their creativity by changing the box itself. Playing in a GEN2 escape room often brought the surprise of – GASP – another room! Secret passageways and hidden walls were always a classic part of escape rooms, but new technology applications saw them becoming more secretive because they weren't restricted to a mechanical lock or latch anymore. The puzzles themselves became the means by which designers expanded the rooms horizontally, and with them, change the scenery even within a given theme, opening up greater possibility for story. Gamemasters needed to become actors. Set design sometimes became even more central than the puzzles. These new rooms were famous for playing on popular themes from video games or movies, giving them a more immersive quality. Now instead of being a bunch of challenge-seekers trying to get out of a room, you were an adventurer looking for secret treasure, a hostage looking to be the hero, or a team of scientists working on a cure for the zombie apocalypse. With these rooms, we started to see how these rooms could help us escape in multiple ways.

Second Generation (GEN2) Features
•Tech Level: introduction of electronic puzzles with built-in, low-voltage solutions, using mainly reed switches and IR sensors
•Locks: electromagnetic locks and keypads in addition to manual locks
•Movement: players move in a horizontal direction via secret passages open by solving a puzzle in the immediate vicinity
•Operations: camera systems with added audio surveillance requiring close attention with in-game communication via store-bought walkie-talkies; monitors allow media projection into the rooms during play
•Story: more mission-based games, requiring completion of a particular objective (e.g. investigate a crime, find an object, defuse a bomb) presented by gamemaster as "actor"
•Special Effects: some basic motion- or manually-triggered effects, like fog or lights, occurring in same location as the trigger.
Third Generation – Re-Defining the Box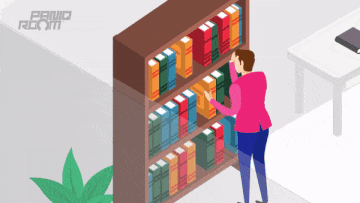 GEN2 started to push the lines a bit, but the third generation has really started to bring escape rooms into the 21st century. The controls have become more complex and interconnected with systems like Arduino giving designers the chance to actually program a room, rather than just build it. RFID sensors, airflow and sound detectors, even lasers give designers a bigger sandbox to play in.
The result is that third generation rooms expand yet again, but this time more dynamically. New special effects bring the feel of being within a larger world than the room really offers. Players start to move vertically as well as horizontally to find new spaces with new clues and puzzles. Stories become more integrated into the game plot, even bringing in pre-recorded audio/video. Players have an even stronger connection with the gamemasters, creating interactive hint systems that vary depending on the group, the theme, or the level of room completion. Props, puzzles, and even doors can now be opened from farther away, too, making it a quest in itself sometimes to find the thing you just unlocked!
With third generation rooms, we start to see the story or setting take center stage. It's not that the puzzles don't matter anymore, because they too are getting more dynamic and interactive. But the demand to see the puzzles themselves as part of an immersive story grows in such a way that escape rooms start to take on a whole new level of live entertainment. You still have to find a way out of the box… but you just might lose yourself to your imagination along the way.

Third Generation (GEN3) Features
•Tech Level: high; interconnected electronic puzzles, sometimes with dedicated microcomputers; controlling systems like Arduino working with RFID sensors, airflow detection, sound detection, etc.
•Locks: fewer and fewer locks are used in general
•Movement: players move in several directions, including puzzles that accomplish objectives from further and further away
•Operations: continued use of camera systems with audio for surveillance; progress through each game is monitored through a custom interface showing which puzzles remain unsolved
•Story: new themes are based on popular movies (not officially licensed) with pre-recorded video/audio; storylines become more integrated into the room and puzzles itself
•Special Effects: high budget; props are activated as the game progresses with usage of a wide range of technologies, including pneumatics, wind, and even scent.

Fourth Generation – What Box?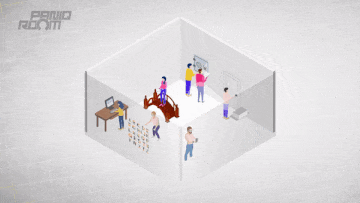 With all this development in such a relatively short period of time, it's really kind of up in the air right now about what the fourth generation of escape rooms will bring. New technology will certainly bring changes to operation, with greater surveillance, safer rooms, automatic progress tracking and hints, as well as even the possibility for "smart" rooms, room capable of resetting themselves each playthrough. But even more than that, you can trust that the trajectory of great focus on generating experiences will continue to climb.
With the advent of VR and augmented reality games, it's possible to see developers start to challenge the idea of the box itself, immersing players in settings and stories unrestricted by their physical space. More technological puzzles offer the opportunity to create truly dynamic rooms, with varying difficulty levels, alternate paths to success, or even storylines that change with the actions of the players themselves.
This also means bringing new players into the design realm. It will start to take more than just puzzle-masters to design a room. Builders will find ways to make the box disappear. Screenwriters will be just as important in creating stories that jumpstart the imaginations of the players, so that they can play their part in crafting a truly unique challenge that they'll want to bring their friends and family back for time and time again.
Fourth Generation (GEN4) Features
•Tech Level: cutting edge; integration of VR and/or augmented reality puzzles
•Locks: few, if any
•Movement: effects technology allows for "movement" beyond the room itself
•Operations: less and less need for gamemaster interaction, with technology being able to offer automatic hints, and even the possibility for rooms to reset themselves
•Story: new themes potentially sponsored by major movie blockbusters; multiple scenarios possible within one room, giving players a chance to influence a story and play the same room more than once
•Special Effects: effects similar to 7D cinema experience.

One thing is for sure… we can never look at a box the same way again.
Are you interested in opening your own PanIQ Room franchise? Find more information on PanIQ Room Franchising. We are looking forward to hearing from you and to create something remarkable together!