Escape Room Generations – The Technological Evolution of Escape Games (Updated 2023)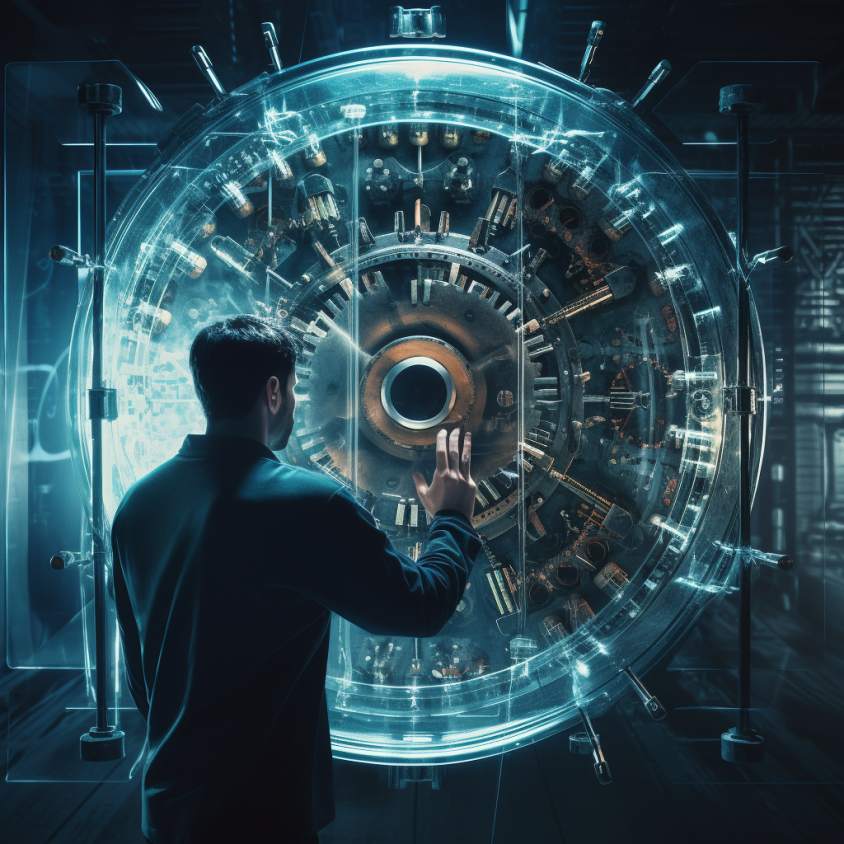 The first escape rooms hit America's streets back in 2012. Fast-forward a dozen years, and escape rooms can be found in nearly every town, small and large. Some big cities boast more than fifty! Suffice to say, the escape room industry has come a long way – and PanIQ Room has been there every step of it.
As one of the world's first escape room companies, we've not only had a front-row seat to the industry's rapid evolution; we've also helped drive it. Our developers pioneered numerous escape room features, terminologies, and technological advancements. In fact, certain escape room technologies that are now used industry-wide were first used in PanIQ Room escape games.
The popularity of escape rooms has allowed budgets to soar as well, leading to more intricate puzzles, stunningly immersive spaces, superlative safety features, and cutting-edge equipment. But the real driving force is the creativity of escape room designers, whose grand plans and imaginations bring escape rooms to life – generation after generation.
Note: many escape rooms include elements from multiple generations. Generally, the most features it has from a technological generation, it will be categorized as that generation. If it's between two, such as GEN2 and GEN3, it may be labeled as Generation 2.5.
First Generation Escape Rooms (GEN1) – The Box
The first escape rooms were built around a basic concept: you're in a box… now, get out of the box. Sometimes, you were given a reason, like maybe you got stuck in a room, and there was a kidnapping story added on top, which you had to escape from. But everything was focused on the box.
Creativity was most expressed by the puzzles — HOW you escaped. Perhaps it was an intricate mechanical puzzle you had to sort out to find the key. Or maybe it was a code cleverly revealed using random objects around the room. Sometimes it was just a set of hand-scrawled riddles!
It didn't matter that the locks were bought last week at the local bike shop, or that you kept dropping the clunky walkie-talkie you needed to talk to the gamemaster. GEN1 escape rooms provided a genuine challenge, a mountain to climb, a quest to conquer… and hopefully a spot on that local leaderboard. These early escape rooms may have been basic in terms of construction, but there was nothing basic about the thrill of opening that final door.
GEN1 Escape Rooms Features
Tech Level: printed/hand-drawn games, mechanical puzzles, and "search and find" puzzles
Locks: latches, padlocks, and other key-operated systems
Movement: mostly regular doors with the occasional hidden one, all using basic locks
Operations: basic camera systems requiring close attention with in-game communication via store-bought walkie-talkies
Story: no real themes or very simple escape scenarios; some mission-based stories begin to develop; all provided by gamemaster
Special Effects: low-budget, if any; occasional use of live actors
Second Generation Escape Rooms (GEN 2) – Expanding the Box
The first escape rooms started a trend. Once Americans heard about crazy people paying someone to lock them in a room for an hour, they were fascinated. The idea seemed so simple, yet so revolutionary. As more and more escape rooms opened worldwide, designers rushed to brainstorm ways to make their box stand out.
And thus, the second generation of escape rooms was born. Simple padlocks and combination locks were swapped for electromagnetic locks and keypads. Mechanical puzzles could now open doors, feedback systems after solving puzzles started appearing and basic special effects like strobes or fog machines made their way into the rooms as well. Operators used surveillance cameras to monitor the team's progress and offer hints.
The biggest change in GEN2 escape rooms was the box itself, as set design became just as important as puzzles. Escaping one of these rooms often brought the surprise of – GASP – another room! Secret passageways and hidden walls became even more secretive, as they weren't restricted to mechanical locks or latches anymore.
Designers used the actual puzzles to expand rooms horizontally, and expand story possibilities by changing scenery even within a given theme. Some gamemasters became actors, and set design grew just as central as the puzzles. Many rooms played upon popular themes from video games or movies. Instead of a team of challenge-seekers escaping a box, you were adventurers looking for treasure, or scientists working to cure a zombie epidemic. Rooms were more than escape games—they were also escapes from reality.
GEN2 Escape Rooms Features
Tech Level: introduction of electronic puzzles with built-in, low-voltage & line-voltage (110V or 230V in Europe) solutions, using reed switches and IR sensors
Locks: electromagnetic locks and keypads in addition to manual locks
Movement: players move in a horizontal direction via secret passages, which open by solving a puzzle in the immediate vicinity
Operations: camera systems with added audio surveillance and in-game communication via store-bought walkie-talkies; monitors allow media projection during play
Story: more mission-based games, requiring completion of a particular objective (e.g. investigate a crime, find an object, defuse a bomb), usually presented by gamemaster as "actor"
Special Effects: some basic motion- or manually-triggered effects, like fog or lights, occurring in same location as the trigger
Third Generation Escape Rooms (GEN3) – Redefining the Box
The majority of escape rooms currently in operation are GEN3. In these fully immersive adventures, the box has expanded yet again: not just dynamically, but virtually as well. Complex systems like Arduino allow designers to actually program rooms, rather than just build them, utilizing tech like RFID sensors, airflow and sound detectors, even lasers.
Players often move vertically as well as horizontally, with special effects evoking a sense of an even larger world. Puzzles are interconnected, and can accomplish objectives from farther away. Sometimes, finding the thing you just unlocked is a quest in itself! Gamemasters are more involved, offering interactive hint systems that vary depending on skill level.
Story and theme are center stage in GEN3 rooms, with elaborately immersive sets, high-budget props, and pre-recorded audio/video. It's not that the puzzles don't matter anymore; they're just deeply integrated with the narrative, and vice versa. As a result, third-generation escape rooms represent a whole new level of live entertainment. You still have to find a way out of the box, but your imagination will take the lead.
GEN3 Escape Rooms Features
Tech Level: high; interconnected electronic puzzles, sometimes with dedicated microcomputers; controlling systems like Arduino working with RFID sensors, airflow detection, sound detection, etc.
Locks: fewer and fewer locks are used in general
Movement: players move in several directions, including puzzles that accomplish objectives from further and further away
Operations: continued use of camera systems with audio for surveillance; progress through each game is monitored through a custom interface showing which puzzles remain unsolved
Story: new themes are based on popular movies (not officially licensed) with pre-recorded video/audio; storylines become more integrated into the room and puzzles itself
Special Effects: higher-budget; props are activated as the game progresses with usage of a wide range of technologies, including pneumatics, wind, and even scent.
Fourth Generation Escape Rooms (GEN4) – The Smart Box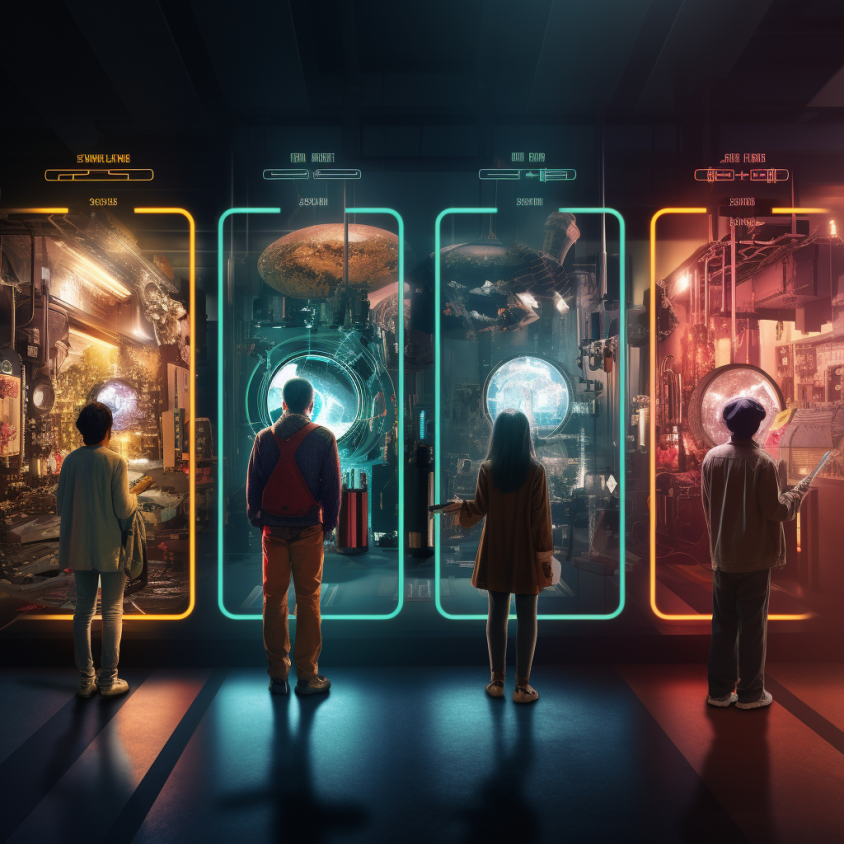 Not many escape rooms have achieved GEN4 level, but they share a defining characteristic: intelligence. Known as "smart rooms", every facet of these revolutionary adventure spaces is laced with cutting-edge tech.
In these latest-generation escape rooms, developers are able to control lighting, special effects, and other elements of the environment, much like a smart home. Surveillance is of a much greater quality, from microphones to high-definition cameras streaming every corner. Rooms are capable of resetting themselves after each game. Paired with automatic progress tracking, less human labor is needed to run the games. Instead, staff are able to focus on customer service and delivering a more personalized experience – even as the rooms themselves are standardized.
More than ever before, storytelling is inextricable from the game flow. While plotlines might still be simple, the way they're told is much deeper. Rooms might offer multiple paths to success, or varying difficulty levels based on group size or skill. Every puzzle is steeped in the theme, and their completion reinforces the story's progress. Many are truly innovative, such as sophisticated digital puzzles. Special effects are also top-of-the-line, borrowed from other industries – like Hollywood, of course.
As escape rooms have technologically advanced and the industry has matured, with regulators catching up, they have become generally safer for players. More details on safety can be found in The Ultimate Guide To Building And Operating Safe Escape Rooms article.
GEN4 Escape Rooms Features
Tech Level: cutting-edge; integration of sophisticated digital puzzles
Locks: few, if any
Movement: technology allows for movement outside the room with digital puzzles
Operations: less need for game master interaction, replaced by automatic hints & complete progress-tracking; self-reset functionality
Story: complex storytelling built into the game flow; all puzzles are consistent with story; multiple scenarios possible within one room
Special Effects: high-budget and thematically consistent special effects; potentially, effects similar to 7D cinema experience
Note: Some forecasts predicted GEN4 rooms would feature technological advancements such as virtual reality (VR), augmented reality (AR), gameplay influencing story, etc., but they aren't widely used or available. Because their usage never became mainstream, they didn't turn out to be an essential component of GEN4 rooms.
The Future of Escape Rooms (GEN5 and Beyond) – What Box?
What can we expect from GEN5 escape rooms? Nobody knows for sure… but PanIQ Room's mysterious laboratories are hard at work 😉 One thing is certain: we'll never look at a box the same way again.
Are you interested in opening your own escape room business? Find more information on PanIQ Room Franchising. We are looking forward to hearing from you and to create something remarkable together!