PanIQ's Designer Power Couple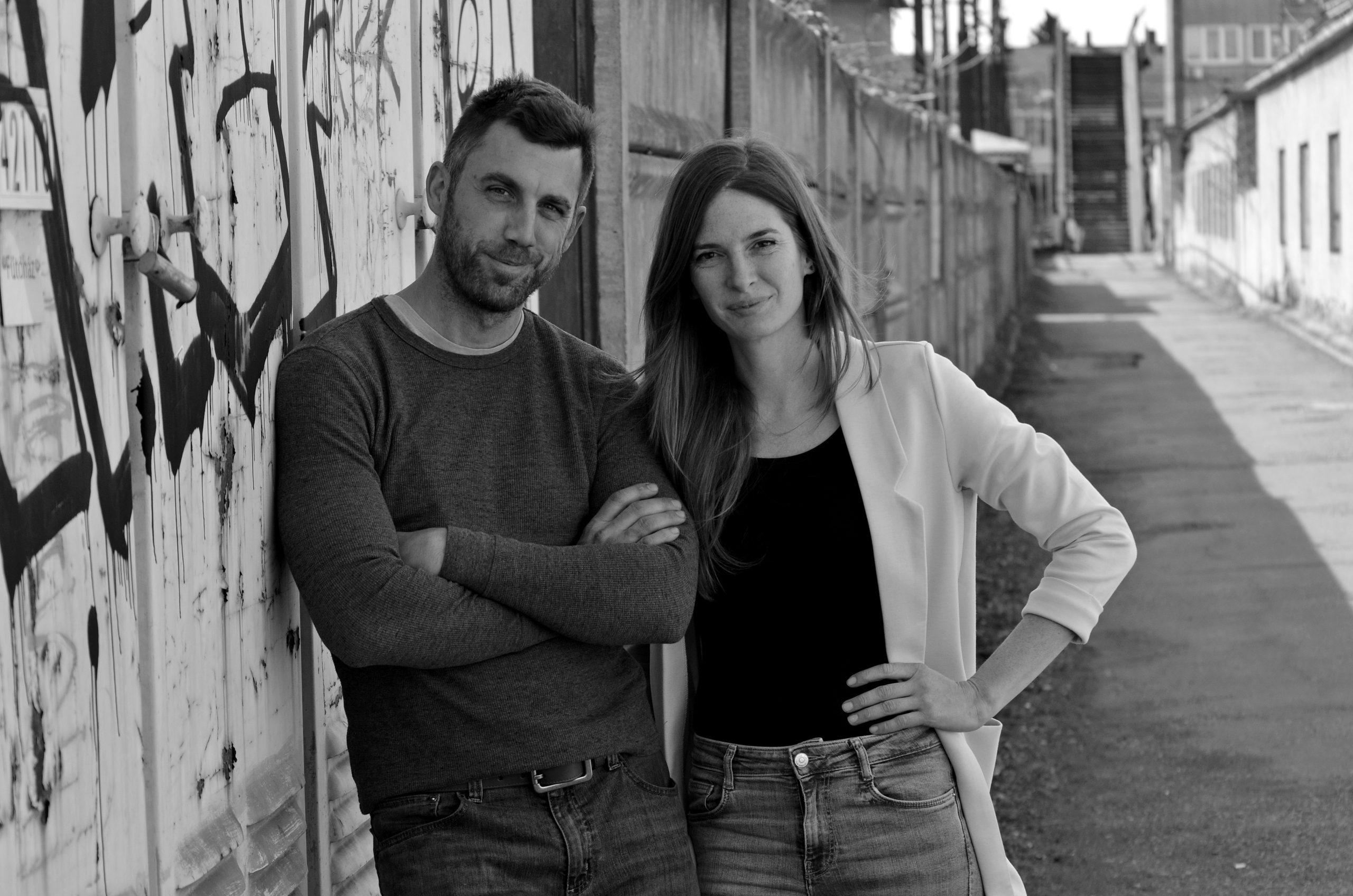 How did you get involved with escape rooms?
Ákos was looking for a visual designer for new topics and saw one of my pieces via a mutual acquaintance. This allowed us to establish a Zombie barn. The rest is history… 🙂
What was the most significant design challenge during this collaboration?
When our designs, from floor plans to lobbies, began to be built live – without us ever visiting all the locations, not even locally. Many questions and logistical issues arise throughout the building process, in several time zones, with many actors and, of course, urgently.
How did it feel to see your visions realized live for the first time?
Stressful. Because we never see our work as good enough. However, to sit in the lobby and see the guests, how well they enjoyed themselves, that they even immediately booked our next theme, is very exciting. Giving them a memorable experience is what it's all about!
What do you think PANIQ has improved the most? What is the most significant difference between our first and most recent joint works?
Definitely the quality. We learn from our mistakes and from the obstacles that arise. The preparation is getting better and more thorough. So, the realized rooms are closer and closer to our plans and shared inspirations.
What are your favorite themes completed so far?
Maybe the zombie… for several reasons. This is where the story started for us, and here we can also use the most important prop, the engine. 🙂
Is there a theme you would like to try for which you have yet to receive a request?
We want to make a Cyberpunk room, a bit in the style of Blade Runner. It would be cool, wouldn't it?
What should one pay attention to when designing the lobby and common lounge areas? What do you consider to be the most crucial aspect of planning?
The atmosphere. Of course, the fullest experience is only possible in the case of a Flagship unit, but in any room, we want the entering guest to get in the mood a little. We never want to be didactic or kitschy; instead, we aim to make you feel that you've stumbled into a terrific movie upon entering the lobby. This hall is designed for role-playing, in any case. It helps.
To what extent do local construction regulations influence your work? Is it a challenge to be professionally up-to-date on several continents simultaneously?
They break your heart, that's for sure. 🙂
This is the biggest difference between a set design and an original escape room plan, the regulations. There are so many rules that greatly complicate planning and implementation. Now we handle these more routinely, much experience has been earned, and the challenge is to create the perfect effect despite the limitations.
What does an escape room mean to you? Do you think people will still escape in 10-20 years?
We have always imagined escape rooms as role-playing games. Of course, the primary point for the player is the task to be solved. But for us, it is the creation of a compelling atmosphere.
This industry will likely exist for quite some time, but players expect an increasingly intense, high-quality experience. The stimulus threshold will be pushed out. And this favors us creatives because this will require a bigger and bigger budget to create the perfect effect. 🙂
We dream of rooms that will take time to return to reality after leaving. By the way, the effect of this demand is already clearly visible in our work, and we are very excited about it.
You are married, a genuine "power couple," and parents of two beautiful children. Is it always easy to work together when work might be accidentally discussed, like during dinner? And who makes the final decision on controversial issues?
We are extremely lucky that this is our job because design has always been our art, our common interest, which is obviously the basis of our relationship. When we design a room, it's a non-stop project. And it's mostly the children who bring it up because they enjoy that their parents sometimes design a spaceship and sometimes a wizard's lair. They love to sit there and ask what the skeleton is doing in the closet or how that dog got inside the pirates' cell.
Based on the children's reports, I can't imagine what they think of us in school. 🙂
There are no big arguments. We both have our strengths and our tasks accordingly. We also have our own preferences in the subjects. Fortunately, we have separate solo projects where we can exert our ego if that's what we still need.