A New Era Begins: Introducing PanIQ Room NYC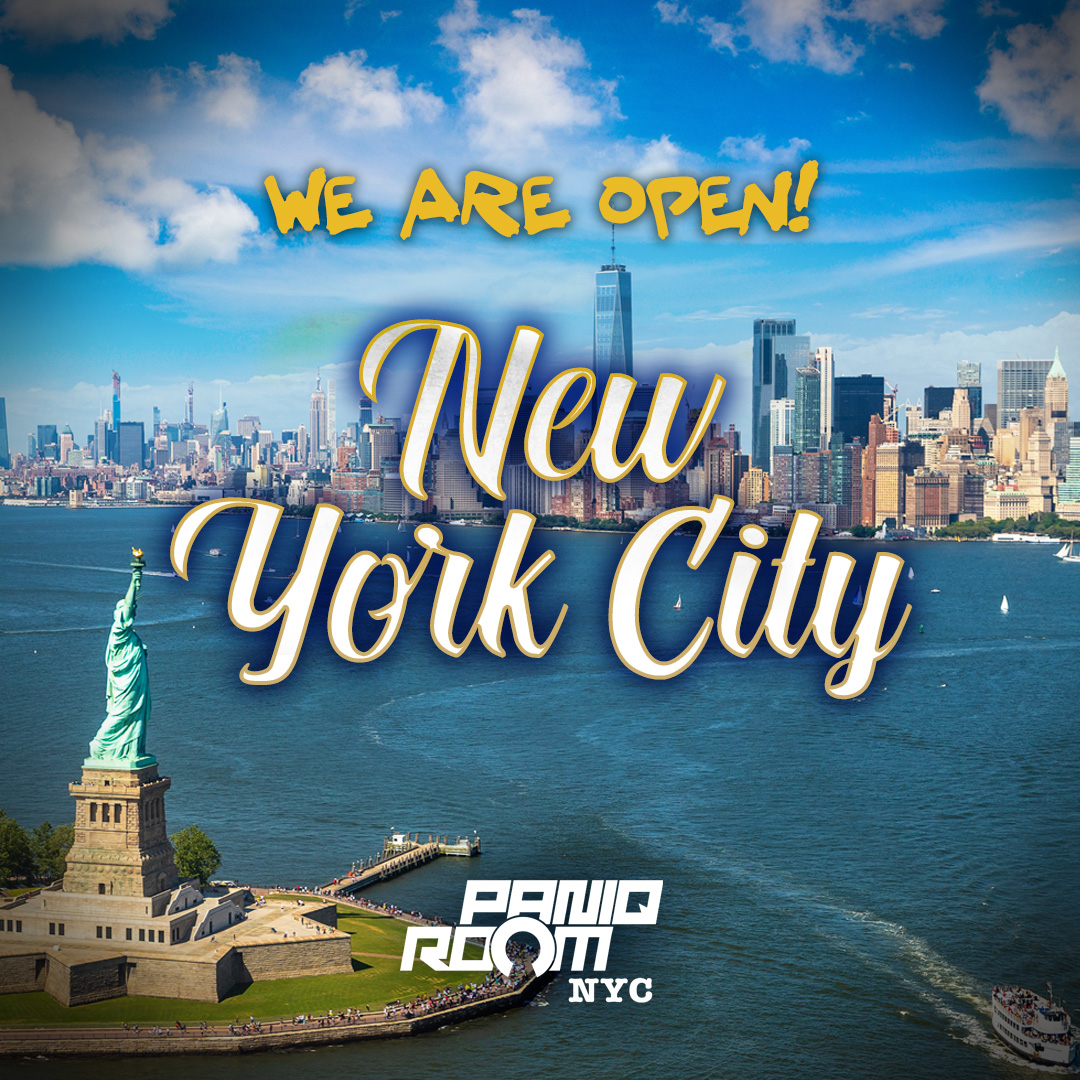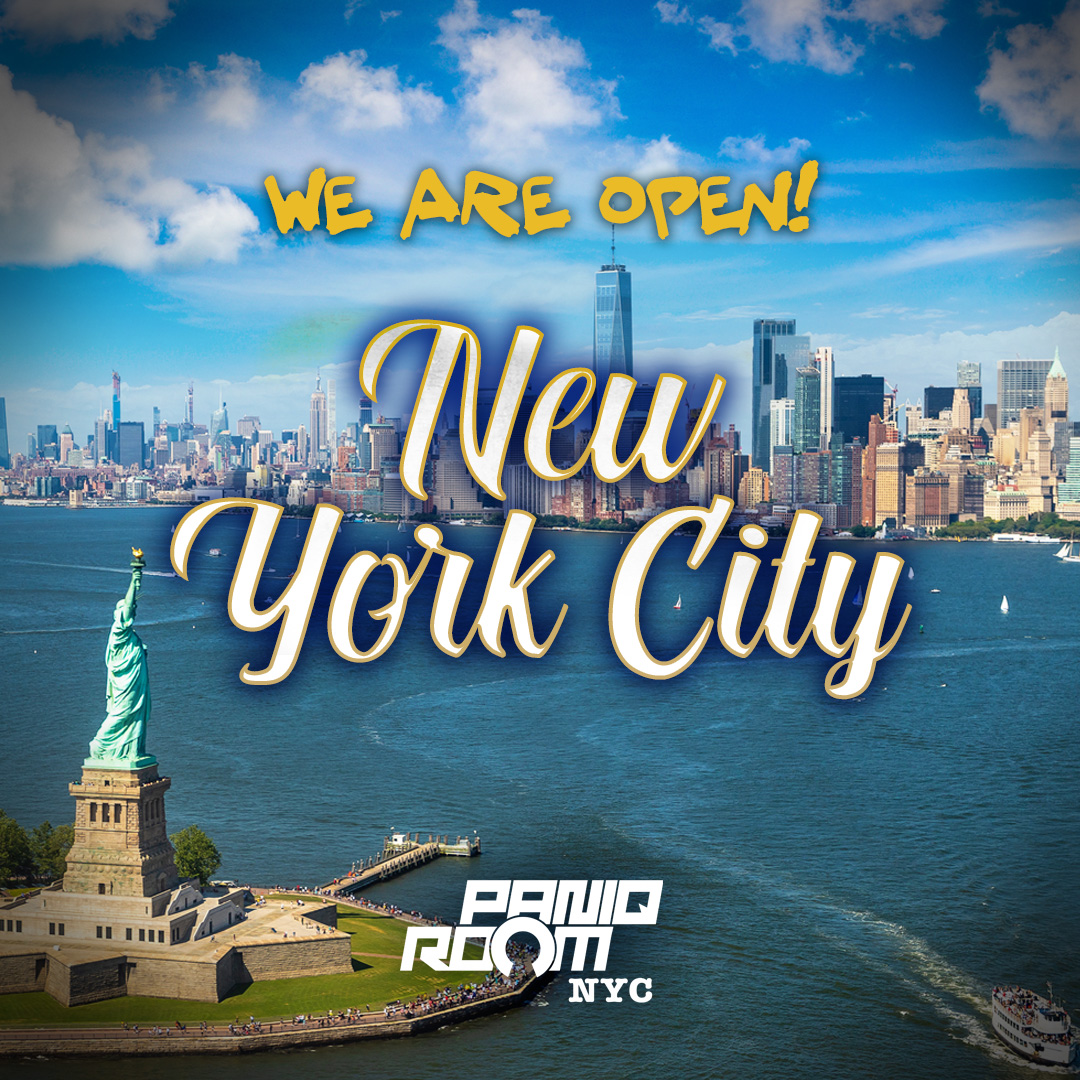 Wait – a new PanIQ Room NYC? That's right: PanIQ Room is returning to the Big Apple!
Out of all the New York City escape rooms, Clue Chase's legacy is one of the best – and one we're thrilled to uphold. After a smooth acquisition deal, PanIQ Room NYC is opening its doors at the same Manhattan location – right next to the Empire State Building! Join us as we explore three compelling reasons why you should make PanIQ Room NYC your next destination for excitement, adventure, and (of course!) great escapes.
1. Captivating Escape Room Themes
At PanIQ Room New York City, each fully immersive theme is designed to transport you to extraordinary worlds. Whether you're setting sail with swashbuckling pirates, unraveling the mysteries of legendary magician Houdini, or navigating the reality-bending puzzles of Dr. Time, you'll experience an exhilarating adventure like no other. Let your imagination run wild as you solve puzzles, unlock secrets, and race against the clock in these intricately designed and meticulously themed escape rooms.
2. Unbeatable Location in the Heart of NYC
Located in the vibrant heart of Manhattan, PanIQ Room NYC is the perfect starting point for exploring the city's bustling energy. Our venue is moments away from iconic landmarks such as the Empire State Building and Times Square (heard of them?), easily accessible from all corners of New York, NY. Whether you're a native New Yorker or an apple-eyed visitor, you'll agree PanIQ Room NYC is among the city's ultimate destinations for entertainment, adventure, and outsmarting cantankerous pirates.
3. Unforgettable Memories with Friends and Family
PanIQ Room NYC is not only a thrilling experience, but also an opportunity to create enduring memories with your family and friends. Or your coworkers. Or your crush! (Hopefully they're not also your coworker.) No matter your team, you'll never forget the exhilaration of an escape room challenge together. Strengthen bonds, test your teamwork, and celebrate victories as you tackle puzzles and uncover clues hidden in our meticulously designed rooms.
Bonus Reason: PanIQ Room's Uncompromising Standards
As a special treat, we've saved the best for last! Outstanding themes, a prime location, and remarkable memories are all compelling reasons to visit PanIQ Room NYC. But the best reason of all? The PanIQ Room name.
When it comes to escape room experiences, PanIQ Room sets the international standard for excellence, and our New York City escape room is no exception. Expect nothing less than the highest-quality puzzles, props, set design, and special effects in every PanIQ Room escape game. Our dedicated team ensures your experience meets PanIQ Room's commitment to exceptional quality –and is packed with excitement, surprises, and possibly some victory dance moves.
Are you ready to challenge your mind, unlock your potential, and experience the thrill of PanIQ Room NYC? Join us as we embark on this exciting new chapter in the PanIQ Room franchise: bringing you the top escape rooms in Manhattan. Book your game today.